Black Women's Agenda Supreme Court Alert
Schuette v. Coalition to Defend Affirmative Action
On Tuesday, April 22, 2014, in a 6-2 decision, the United States Supreme Court upheld a voter-approved change to the Michigan Constitution prohibiting the use of affirmative action in its state public college admissions. This decision upholds a 2006 Michigan ballot initiative where voters approved a prohibition on race-based admissions at state schools. This decision does not change the ability of schools in states that do not have such bans to consider race as one of the factors in their admissions process. Dealing a blow to affirmative action, the Court upheld the ballot initiative as one method of challenging race-conscious admissions policies. In a plurality opinion, Justice Kennedy wrote: "This case is not about how the debate about racial preferences should be resolved, it is about who may resolve it". He emphasized that this decision did not disturb the 2003 Grutter v. University of Michigan decision which permitted consideration of race in college admissions policies.
In a strong 58 page dissent that was longer than the four opinions supporting the result and which she read aloud in the courtroom, Justice Sotomayor wrote that although the Michigan amendment was adopted democratically, the outcome nonetheless trampled on the rights of minorities. Justice Sotomayor stated: "But without checks, democratically approved legislation can oppress minority groups". Further, she stated that judges "ought not sit back and wish away, rather than confront, the racial inequality that exists in our society". Joined by Justice Ginsburg, Justice Sotomayor wrote, "This refusal to accept the stark reality that race matters is regrettable. The way to stop discrimination on the basis of race is to speak openly and candidly on the subject of race, and to apply the Constitution with eyes open to the unfortunate effects of centuries of racial discrimination."
Several states, including California and Washington, have similar voter-approved initiatives banning affirmative action in education. As a result, African American and Latino enrollment at the University of Michigan has decreased since the prohibition was passed in 2006. In California, African American enrollment has declined, and Latino enrollment has slightly increased.
It is clear that the debate over the permissibility of race-conscious preferences will continue. It is also clear that race still matters in our country, and that affirmative action and diversity and inclusion initiatives are needed to address historic and current racial and ethnic inequality.
BWA Legislative Committee (April 25, 2014)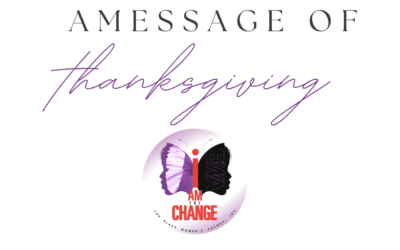 In this season of Thanksgiving let us embrace the words of renowned poet Maya Angelou-
"Let gratitude be the pillow upon which you kneel to say your nightly prayer. And let faith be the bridge you build to overcome evil and welcome good."
Thanksgiving is a time when we gather around the table with family, friends, and loved ones to celebrate our blessings of the past year. It is our time to put aside our differences, give thanks for our blessings, and express our gratitude.
As we are move into the last weeks of 2023, we have witnessed and experienced some of the most challenging times that many of us have ever seen. Amid these times, we have been brought closer together not because of our similarities but because of our differences.
During our 2019 Symposium, Our WA President Gwainevere Catchings Hess said,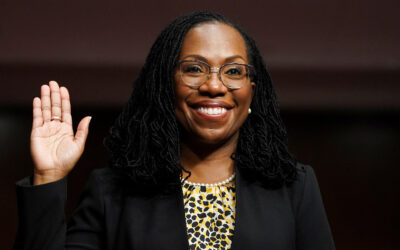 The Black Women's Agenda, Inc. (BWA) today announced its enthusiastic support for President Joseph Biden's nomination of Ketanji Brown Jackson to the United States Supreme Court. "While there are many individuals, including numerous Black women, who are exceptionally qualified to assume a seat on the nation's highest court, Ketanji Brown Jackson comes to this moment with impeccable credentials," said Gwainevere Catchings Hess, BWA's National President.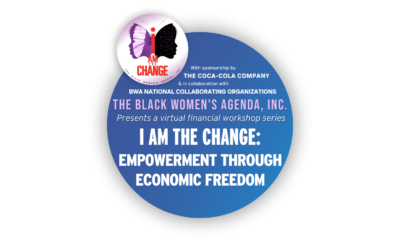 The Black Women's Agenda, Inc., under the sponsorship of The Coca-Cola Company and in collaboration with BWA National Collaborating Organizations, proudly presents its virtual learning series of Financial Workshops as a part of I Am the Change: Empowerment Through Economic Freedom. This three-part series, hosted by financial expert Martin Booker of AARP and featuring illustrious guest speakers, is designed to impart essential skills to help black women to unlock their financial potential and take charge of their economic well-being.