Black Women's Agenda Supreme Court Alert
Schuette v. Coalition to Defend Affirmative Action
On Tuesday, April 22, 2014, in a 6-2 decision, the United States Supreme Court upheld a voter-approved change to the Michigan Constitution prohibiting the use of affirmative action in its state public college admissions. This decision upholds a 2006 Michigan ballot initiative where voters approved a prohibition on race-based admissions at state schools. This decision does not change the ability of schools in states that do not have such bans to consider race as one of the factors in their admissions process. Dealing a blow to affirmative action, the Court upheld the ballot initiative as one method of challenging race-conscious admissions policies. In a plurality opinion, Justice Kennedy wrote: "This case is not about how the debate about racial preferences should be resolved, it is about who may resolve it". He emphasized that this decision did not disturb the 2003 Grutter v. University of Michigan decision which permitted consideration of race in college admissions policies.
In a strong 58 page dissent that was longer than the four opinions supporting the result and which she read aloud in the courtroom, Justice Sotomayor wrote that although the Michigan amendment was adopted democratically, the outcome nonetheless trampled on the rights of minorities. Justice Sotomayor stated: "But without checks, democratically approved legislation can oppress minority groups". Further, she stated that judges "ought not sit back and wish away, rather than confront, the racial inequality that exists in our society". Joined by Justice Ginsburg, Justice Sotomayor wrote, "This refusal to accept the stark reality that race matters is regrettable. The way to stop discrimination on the basis of race is to speak openly and candidly on the subject of race, and to apply the Constitution with eyes open to the unfortunate effects of centuries of racial discrimination."
Several states, including California and Washington, have similar voter-approved initiatives banning affirmative action in education. As a result, African American and Latino enrollment at the University of Michigan has decreased since the prohibition was passed in 2006. In California, African American enrollment has declined, and Latino enrollment has slightly increased.
It is clear that the debate over the permissibility of race-conscious preferences will continue. It is also clear that race still matters in our country, and that affirmative action and diversity and inclusion initiatives are needed to address historic and current racial and ethnic inequality.
BWA Legislative Committee (April 25, 2014)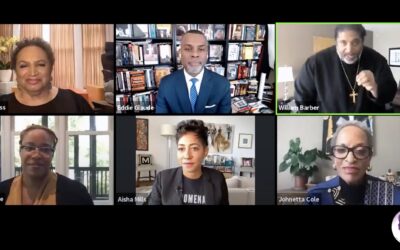 WASHINGTON, DC – Friday, September 18, 2020 – The Black Women's Agenda, Inc. (BWA) went on the offensive today, hosting a virtual town hall devoted to protecting and securing the voting rights of African Americans and other people of color during its 43rd Annual Symposium. Moderated by Heather McGhee, Board Chair, The Color of Change, a panel of prominent political activists and observers – including Rev. Dr. William J. Barber II, President, Repairers of the Breach and Co-chair, Poor People's Campaign; Dr. Johnetta B. Cole, anthropologist, educator and Board Chair of The National Council of Negro Women, Inc.; Dr. Eddie S. Glaude Jr., an esteemed author, commentator and Chairman of Princeton University's Department of African-American Studies, and Aisha C. Mills, a nationally renowned political strategist and social impact advisor – discussed strategies for combatting voter suppression, registering and engaging African-American voters, and ensuring that they have the opportunity to make their voices heard.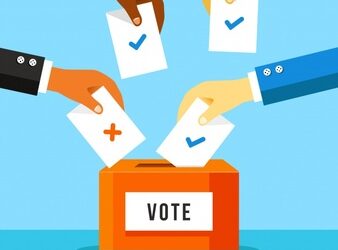 The Black Women's Agenda, Inc. (BWA) has partnered with Common Cause, an organization fighting for an accountable government, equal rights / opportunities / representation and empowering voices in the political process to get out the vote and protect the vote. This partnership will allow individuals and organizations to expand their community outreach by ensuring that all voters have an equal opportunity to vote and have that vote count.
The Election Protection Program provides Americans from coast to coast with comprehensive information and assistance at all stages of voting – from registration, to absentee and early voting, to casting a vote at the polls, to overcoming obstacles to their participation.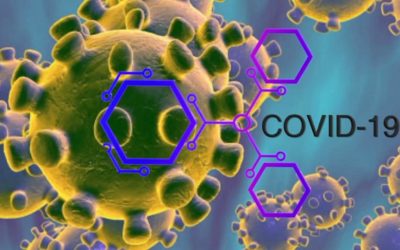 The Black Women's Agenda endorses federal, state and local government public health warnings prescribed to mitigate the spread of Severe Acute Respiratory Syndrome Coronavirus 2 (SARS~CoV-2) (formerly called HCoV-19 and commonly called COVID-19). 
The assertion that coronavirus only threatens older people has been debunked. While data is rapidly being compiled, COVID-19 is trending across all age demographics because of the potentially high transmission from virus shed in asymptomatic patients and the ability for the virus to remain infectious in the air for hours and on surfaces such as plastic and steel for days.