BWA TALKS COVID 19 Current Situation
What You Need to Know (Part 2) Podcast Panelist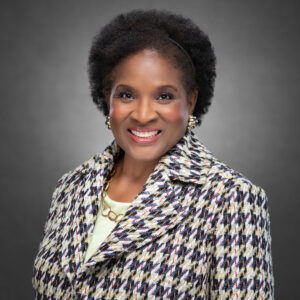 Roslyn Young-Daniels
Founder & President, Black Health Matters
Roslyn Young-Daniels is the award-winning president and founder of Black Health Matters, the leading health promotion and disease management online platform serving the needs of consumers, patients and physicians. She is a tireless advocate for eliminating health disparities by improving the health literacy of African American consumers and patients. A former senior executive in broadcast and publishing, Daniels is a nationally respected health strategist with more than 20 years designing and implementing cross-cultural health education programs and initiatives.
Daniels is disrupting the educational space for African American patients. In 2018, she launched the Black Health Matters Summits, which are a multi-platform initiative that features live Ted Talk-inspired presentations by leading clinicians and health advocates. More than 15K have registered, 9K+ attended and viewed the webinars 45K times in 2021. Utilizing BHM's ecosystem, the sessions are shared via social media, newsletters and live on the website. An unprecedented number of community and professional organizations are stakeholders of the Summits. These organizations include: Kappa Alpha Psi Fraternity, Inc., Alpha Kappa Alpha Sorority, Inc., The Links, Incorporated, the National Council of 100 Black Women and the A.E.A.O.N.M.S. Prince Hall Shriners, Inc. to name a few. Corporate sponsors of the Black Health Matters Summits include but not limited to: AbbVie, Bristol-Myers Boston Scientific, Gilead, Bristol-Myers Squibb, Sanofi and other leading pharmaceutical companies.
Understanding that African American men have the lowest life expectancy and highest death rate compared to men and women in other racial/ethnic groups in the United States,1 Daniels launched Precision Oncology in partnership with Kappa Alpha Psi Fraternity, Inc. The goal is to offer strategies needed to establish and strengthen the capacity of Kappa Alpha Psi chapters in promoting health and wellness among members and the greater community in which they live and work. Black Health Matters will partner with Omega Psi Phi Fraternity, Inc. and other prominent African American organizations to host more than 20 patient education programs in 2022.
Daniels' other accomplishments include receiving the Digital Diversity Network's Social Entrepreneur Award in 2017. She conceived and implemented two programs with original content adopted by the National Medical Association (NMA): 1) Prescription for Exercise, which motivates physicians and patients to discuss physical activity in the proper dosage to manage over 40 of the most common chronic health conditions effectively, and 2) the NMA Breastfeeding Medicine Alliance, designed to increase rates of breastfeeding for optimal health of mothers and babies. These programs impact more than 3 million patients annually. Her work in increasing clinical trial participation was captured in the Wall Street Journal's Market Watch. Daniels recently wrote an OpEd for USA Today on health equity.
Outside of business, Daniels is a member of the Bergen County New Jersey Chapter of the Links, Incorporated, where she is a member of the Health and Human Services facet. She is also a member of the Health Ministry at Abyssinian Baptist Church and member of Women of Color in Pharma. An ovarian cancer survivor, she often speaks to the importance of self-care and of being a knowledgeable patient. Professionally, she mentors women entrepreneurs on revenue acquisition and management.
Daniels is a graduate of Boston University and has earned a certificate from the Tuck Diversity Business Program. She has received an advocacy award from Kappa Alpha Psi Fraternity, Incorporated and is a recipient of NJ Business Health Heroes Award. She resides in Ringwood, New Jersey and is the proud mother of son James V. Fiddmont.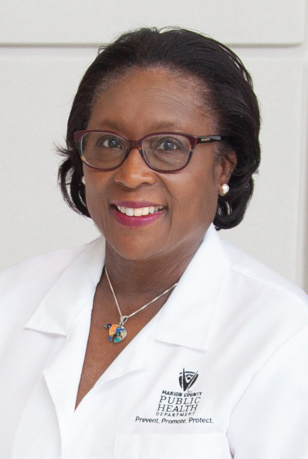 Virginia A. Caine, M.D.
Director and Chief Medical Officer Marion County
Public Health Department
Virginia A. Caine, MD is one of the top doctors for Infectious Diseases in the United States.  She is the Director and Chief Medical Officer of the Marion County Public Health Department which serves Indianapolis, Indiana. She is an Associate Professor of Medicine at Indiana University School of Medicine Infectious Diseases Division.
She is Chair of the National Medical Association Infectious Diseases Section, and member of the National Medical Association and National Links Incorporated COVID-19 Task Forces. She is a past member of the National Biodefense Science Board, which provides guidance to the Secretary of the U.S. Department of Health and Human Services and the Assistant Secretary of Preparedness.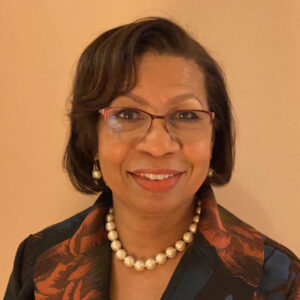 Sylvia Y. Cyrus
Executive Director, Association for the Study of
African American Life and History (ASALH)
Sylvia Cyrus began her tenure as the executive director of ASALH in 2003. Under her tenure as the 2nd longest serving Executive Director, Sylvia Cyrus leads the Association for the Study of African American Life and History (ASALH) whose mission is to promote research, preserve, interpret and disseminate information about black life, history and culture. Working with an organization with national profile, she uses this platform fearlessly on behalf of ASALH. She has expanded ASALH's community partnerships with established and emerging organizations. These strategic partnerships, including the National Park Service, has heighten the awareness and role of preservation of black history. Guided by the vision of its founder Carter G. Woodson, the Father of Black History, Sylvia is
honored to lead a 105-year old organization that continues to lead the vital discussion, dissemination and preservation of Black history and culture. She has formed lasting strategic partnerships with corporate and community leaders who share her vision and dream to preserve black history. The Washington Informer Charities, Inc. named Ms. Cyrus one of Washington's 50 Influencers. During her leadership, the Association received the Congressional Black Caucus Foundation's Distinguished Organization Avoice Heritage Award and the Historic Achievement Award from The Historical Society of Washington, D.C. Sylvia also received the Centennial Award from the National Parks Conservation Association.
To promote, research, preserve, interpret and disseminate information about Black life, history and culture to the global community. Those who knew young Sylvia had an early glimpse of the path that would lead to her current role. When she was only a child growing up in Linden, New Jersey, her thoughts and views on the importance of black history were shaped by her parents, John and Ruby Cyrus, and their backgrounds. Her mother was a public-school teacher and her father, who was orphaned at a young age, only achieved an eighth-grade education. Both of them, however, instilled in their daughter the value of a good education and the responsibility that she had to share the good fortune of that education with others. Like many black children who grew up during the 60's and 70's, Ms. Cyrus was among the first to integrate a middle school in her community. She faced the challenges that came from having attended schools that were separate but far from equal, but rose to the challenges encountered in her new environment with a determination to succeed for
herself, her family and community. Ms. Cyrus attended Hampton University in Hampton, Virginia, and was graduated with honors. While employed in various business management positions in the corporate and governmental sectors for over thirty years, she has been involved in numerous community service initiatives. Ms. Cyrus, a life member of Alpha Kappa Alpha Sorority, Inc., has served as a local president for the sorority and on National and Regional committees. While president of Alpha Kappa Alpha Sorority, Inc. she oversaw programs in part for youth, and raised scholarship funds for high school students.
Community building has also been the guiding force in Ms. Cyrus' personal and professional life. She serves on the Advisory Board for the Smithsonian National Postal Museum and is a member of the NAACP. Ms. Cyrus is a life member of the Association of Black Women Historians and a member of First Baptist Church of Glenarden in Largo, Maryland.
Ms. Cyrus also is no stranger to the National Park Service. She actively supports the African American Experience Fund and National Park Service conservation efforts. As ASALH's executive director, her profile on the national stage is large, and she uses it fearlessly on behalf of ASALH. She is often seen on major media networks promoting its cause.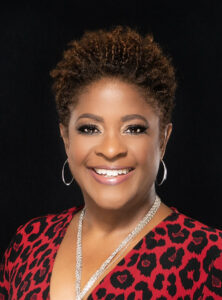 Melissa Clarke MD, FACEP, CMQ,
Emergency Medicine Physician, Health Expert,
Co-Founder, Black Coalition Against COVID
Melissa Clarke MD, a Harvard-educated Emergency Physician, is an innovative leader in population health, clinical quality and health equity for Fortune 500 companies and multiple healthcare organizations.  She authored the popular book, "Excuse Me, Doctor! I've got WHAT?," to empower healthcare consumers and facilitates a weekly streaming show of the same name. 
Dr. Clarke is a leading voice in the fight for health equity in the Black community. She serves as medical adviser to the Leadership Council on Healthy Communities and is an originator of their Virtual Health Ministry.  Dr. Clarke is a principal on the District of Columbia Health Department Committee to ensure safe and equitable COVID-19 vaccine distribution and a co-founder of the Black Coalition Against COVID which advises the White House COVID Response Team.
Dr. Clarke is also a medical contributor on CNN and the Russ Parr morning show and served as Board Chair of Unity Healthcare (DC's largest Federally Qualified Healthcare Center), and Assistant Dean of Medical Education at Howard University College of Medicine.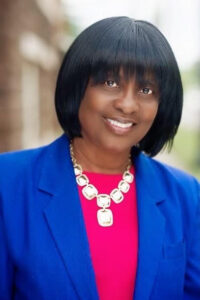 Martha A. Dawson, DNP, RN, FACHE,
President, National Black Nurses Association, Incorporated
Dr. Martha A. Dawson is nationally and internationally recognized as a global thought leader in the field of nursing and health systems administration.  She is the current President of the National Black Nurses Association, Inc. and has served at academic medical centers, community hospitals and in academia.  Dr. Dawson is an Associate Professor at the University of Alabama at Birmingham School of Nursing in the Division of Nursing and Health System Leadership and the Nursing and System Administration Track, and is faulty in the Executive Doctorate of Nursing Practice Track.
Dr. Dawson formerly served as the Director of the Nursing and Health Systems Leadership Division, and the Master of Science in Nursing Specialty Coordinator for the Nursing and Health Systems Administration Track (or NHSA).  Under her leadership, the NHSA Track ranked #2 in the country and ranked in the top 10 throughout her 11-year tenure.
Dr. Dawson is a scholar at the Sparkman Global Health Center at the University of Alabama at Birmingham; a fellow in the American College of Healthcare Executives; a Robert Wood Johnson Nurse Executive Fellow; a Johnson & Johnson Wharton Nurse Administrative Fellow; and an inductee in the Alabama Nurses Hall of Fame.  Dr. Dawson is a dynamic health care leader, sought-after lecturer, and facilitates workshops and seminars leader on health care leadership.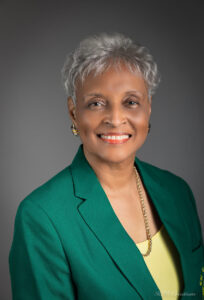 Sarah M. Killian, DNP, RN, NEA-BC President,
Chi Eta Phi Sorority, Incorporated
Dr. Sarah M. Killian is a nationally recognized nurse leader in education, administration and practice.  She holds a Doctor of Nursing Practice degree and is board certified as a Nurse Executive, Advanced.  She is a recently retired Clinical Associate Professor from a 14-year stent at Georgia State University, where she was instrumental in designing and implementing the Doctor of Nursing Practice Program.  Although Dr. Killian completed her career in education, more than half of her career in nursing was employed in the practice setting as a nurse administrator and clinical nurse educator.
Dr. Killian also has a special interest in global nursing.  She has participated in healthcare delegations to the former Soviet Republic of Georgia, Haiti and the Dominican Republic focusing on assessing and implementing healthcare practices to improve healthcare delivery systems and outcomes.  The Dominican Republic delegation was coupled with a student nurse group immersion experience.
Dr. Killian's research interest is formal mentoring of nurses in the practice, academic and professional organization settings, specifically mentoring of nurses and retention in across the three settings.
Dr. Killian is the National President of Chi Eta Phi Sorority, Incorporated and has given lifelong service as a volunteer, advisor and consultant to organizations for the improvement of health services within communities.  She has assumed leadership roles in professional organizations on the local, regional, national and international levels.