"Conversations on Caregiving": Three frank, videotaped discussions of some of the key issues associated with caring for our loved ones. The Conversations provide information, resources and sage advice that will help African Americans take better care of their loved ones and themselves.
Dear Sisters and Brother Morris:
It is with great pleasure that I provide you with links to the "Conversations on Caregiving" videos that so many of you participated in at the Salamander Resort & Spa in September. What a wonderful exchange of information, personal stories and advice we had! With these videos, we have an opportunity to provide information and resources to African-American families well beyond those that attended the "Because We Care™" forums. This is largely due to your time, enthusiasm and input and that of the representatives some of you sent in your stead.
As many of you are aware, November is National Family Caregivers Month. The "Conversations on Caregiving" are available on The Black Women's Agenda website (www.bwa-inc.org) and possibly as a link on the AARP site. BWA is also delighted to make the videos available to you, our National Collaborating Organizations, to post on your organizations' website. Directions for downloading the videos can be found below as well as the links to each conversation. I suggest posting the discussion on "The Health Impact of Caregiving" first as it includes an introduction to the "Conversations."
The Health Issues Associated with Family Caregiving: A Conversation Hosted by The Black Women's Agenda, Inc.
Download: Youtube 
Understanding the Legal Issues Associated with Family Caregiving: A Conversation Hosted by The Black Women's Agenda, Inc.
Download: Youtube 
The Financial Impact of Family Caregiving: A Conversation Hosted by The Black Women's Agenda, Inc.
Download: Youtube 
Instructions for Downloading
Underneath the video title there is a "Download" link. Click the Download link and a window will expand giving you four different download options. For best broadcast quality, click HD 1080p. For something smaller in size, click HD 720p.
Again, my sincere thanks for supporting this project. I'm looking forward to your feedback.
Warm regards,
Gwainevere Catchings Hess
President
The Black Women's Agenda, Inc.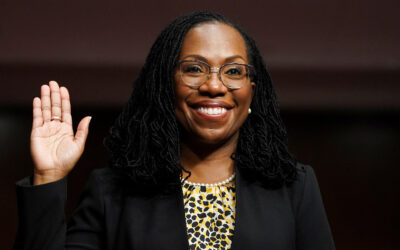 The Black Women's Agenda, Inc. (BWA) today announced its enthusiastic support for President Joseph Biden's nomination of Ketanji Brown Jackson to the United States Supreme Court. "While there are many individuals, including numerous Black women, who are exceptionally qualified to assume a seat on the nation's highest court, Ketanji Brown Jackson comes to this moment with impeccable credentials," said Gwainevere Catchings Hess, BWA's National President.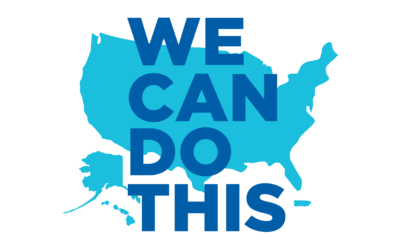 Supported by a grant from the United States Department of Health and Human Services, The Black Women's Agenda, Inc. on Jan. 31 will launch its national COVID-19 Public Health Education Social Media Campaign to narrow the gap of those impacted by the pandemic in the African American community. "I Am The Change: Addressing COVID-19 Here And Now!" targets members of BWA's 24 National Collaborating Organizations, representing more than three million Black women in the U.S.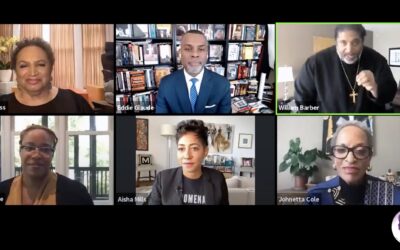 WASHINGTON, DC – Friday, September 18, 2020 – The Black Women's Agenda, Inc. (BWA) went on the offensive today, hosting a virtual town hall devoted to protecting and securing the voting rights of African Americans and other people of color during its 43rd Annual Symposium. Moderated by Heather McGhee, Board Chair, The Color of Change, a panel of prominent political activists and observers – including Rev. Dr. William J. Barber II, President, Repairers of the Breach and Co-chair, Poor People's Campaign; Dr. Johnetta B. Cole, anthropologist, educator and Board Chair of The National Council of Negro Women, Inc.; Dr. Eddie S. Glaude Jr., an esteemed author, commentator and Chairman of Princeton University's Department of African-American Studies, and Aisha C. Mills, a nationally renowned political strategist and social impact advisor – discussed strategies for combatting voter suppression, registering and engaging African-American voters, and ensuring that they have the opportunity to make their voices heard.