Inform & Inspire™: Baltimore Girls Join Leading Scientists, Environmentalists & The Black Women's Agenda, Inc. in Exploring the Threat of Climate Change
BALTIMORE, MD – June 2015 – Baltimore girls from across the city took part in a hands-on exploration of the threat climate change and pollution pose to pollinators, fish, wildlife and potentially humans during "Inform & Inspire™: An Introduction to the Science of Climate Change" – a workshop The Black Women's Agenda, Inc. (BWA) and its National Collaborating Organizations hosted on Saturday, June 6th on the campus of Morgan State University.
Wildlife in a Warming World, a report released by the National Wildlife Federation labeled Climate change as "the biggest threat wildlife will face this century.1" Pollinators such as butterflies, bees and birds affect 35 percent of the world's crop production. Climate change is widely expected to drive some species extinct. Similarly, experts predict that, as sea temperatures rise, fish numbers will change, and fish will move to different areas; causing some species to go extinct in particular areas and disrupting food chains.
During the Inform & Inspire™ workshop, distinguished women scientists, U.S. Fish & Wildlife experts, and conservationists led participants in making paper Monarch butterflies, one of nature's most beautiful pollinators, charting their migration, and discussing how climate change has played a key role in a nearly 90% decline in the butterfly's population over the past two decades. Following the exercise, the girls brainstormed about steps they can take to help reverse the decline, including pitch pollinator balls that will help spur the growth of milkweed, the Monarch butterfly's food of choice.
Workshop attendees witnessed firsthand the adverse effect they can have on fish and other sea life when they added kitchen pantry items such as powdered lemonade, cocoa, instant coffee and drops of food coloring to water. They learned about the conservation strategies the Potomac River Refuge is employing to help protect pollinators like bees and put their personal stamp on Mason Bee Nest Kits that were placed in the refuge. The girls also discussed what they can do as individuals and leaders in their communities to reduce the impact of climate change and took turns spinning the "Bright Futures Wheel of Fortune" to investigate non-traditional STEM careers.
The Baltimore program is one of a series of Inform & Inspire™ workshops The Black Women's Agenda is hosting in select cities across the United States. "Educating girls about environmental issues and connecting them to mentors in the field serves as a powerful opportunity for a new generation of women to take action in their communities," explained Gwainevere Catchings Hess, President, The Black Women's Agenda, Inc. "A nationwide survey polled kids ages 13-18 on their attitudes toward nature, outdoor activity, and environmental issues. More than 75 percent strongly believe issues like climate change can be solved if action is taken now.2"
"Here in Baltimore, some exciting steps are being taken to increase biodiversity and encourage residents to discover, protect and interact with the environment," added Dr. Mamie Parker, a nationally renowned fish and wildlife biologist and the Inform & Inspire™ workshop leader. "Our goal is to have these young ladies leave the workshop recognizing that there are things they can do today that can help make a difference, locally and on a global level. We also want them to know that they can grow up to become park and forest rangers, manage wildlife preserves, head fisheries, and conservation units and fight for environmental justice. We're opening the doors for these girls and counting on some of them to walk through."
Founded in 1977, The Black Women's Agenda, Inc. (BWA) is a non-profit 501(c) 3 organization that generates awareness and support for issues that secure, advance and protect the rights and well-being of Black women and their families. It is comprised of 20 National Collaborating Organizations – sororities, civic, service and faith-based – representing millions of women worldwide. For more information on The Black Women's Agenda, please visit www.bwa-inc.org.
Colgate Bright Smiles, Bright Futures® is a local sponsor of the Baltimore Inform & Inspire™ workshop.
# # #
[1] https://www.nwf.org/pdf/Reports/NWF_Wildlife-Warming-World_Report_web.pdf
[2] http://www.nature.org/newsfeatures/kids-in-nature/kids-in-nature-poll.xml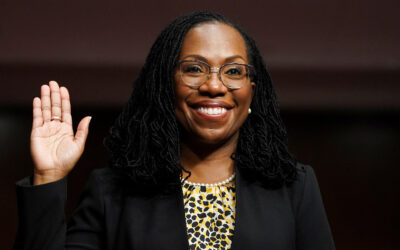 The Black Women's Agenda, Inc. (BWA) today announced its enthusiastic support for President Joseph Biden's nomination of Ketanji Brown Jackson to the United States Supreme Court. "While there are many individuals, including numerous Black women, who are exceptionally qualified to assume a seat on the nation's highest court, Ketanji Brown Jackson comes to this moment with impeccable credentials," said Gwainevere Catchings Hess, BWA's National President.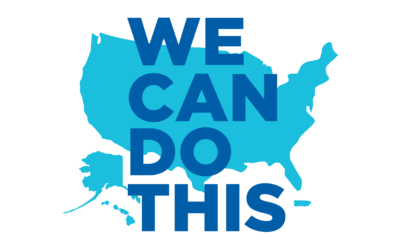 Supported by a grant from the United States Department of Health and Human Services, The Black Women's Agenda, Inc. on Jan. 31 will launch its national COVID-19 Public Health Education Social Media Campaign to narrow the gap of those impacted by the pandemic in the African American community. "I Am The Change: Addressing COVID-19 Here And Now!" targets members of BWA's 24 National Collaborating Organizations, representing more than three million Black women in the U.S.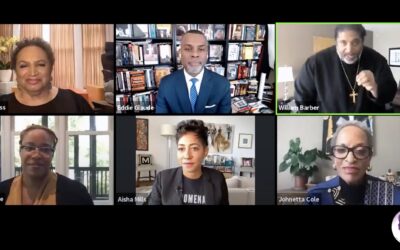 WASHINGTON, DC – Friday, September 18, 2020 – The Black Women's Agenda, Inc. (BWA) went on the offensive today, hosting a virtual town hall devoted to protecting and securing the voting rights of African Americans and other people of color during its 43rd Annual Symposium. Moderated by Heather McGhee, Board Chair, The Color of Change, a panel of prominent political activists and observers – including Rev. Dr. William J. Barber II, President, Repairers of the Breach and Co-chair, Poor People's Campaign; Dr. Johnetta B. Cole, anthropologist, educator and Board Chair of The National Council of Negro Women, Inc.; Dr. Eddie S. Glaude Jr., an esteemed author, commentator and Chairman of Princeton University's Department of African-American Studies, and Aisha C. Mills, a nationally renowned political strategist and social impact advisor – discussed strategies for combatting voter suppression, registering and engaging African-American voters, and ensuring that they have the opportunity to make their voices heard.