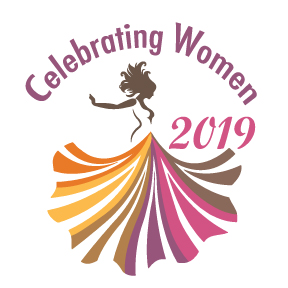 MARCH IS WOMEN'S HISTORY MONTH
This March, join The Black Women's Agenda, Inc. as we celebrate Women's History Month. Congress first declared March as Women's History month in 1987. Since then, every year there's a Presidential Proclamation to announce the month and to honor women who have made a notable impact in history.
According to the National Women's History Alliance, "In February 1980, President Carter issued the first Presidential Proclamation declaring the Week of March 8th 1980 as National Women's History Week. In the same year, Representative Barbara Mikulski, who at the time was in the House of Representatives, and Senator Orrin Hatch co-sponsored a Congressional Resolution for National Women's History Week 1981. This co-sponsorship demonstrated the wide-ranging political support for recognizing, honoring, and celebrating the achievements of American women.
As word spread rapidly across the nation, state departments of education encouraged celebrations of National Women's History Week as an effective means to achieving equity goals within classrooms. Maryland, Pennsylvania, New York, Oregon, Alaska, and other states developed and distributed curriculum materials for all of their public schools. Organizations sponsored essay contests and other special programs in their local areas. Within a few years, thousands of schools and communities were celebrating National Women's History Week, supported and encouraged by resolutions from governors, city councils, school boards, and the U.S. Congress.
Each year, the dates of National Women's History Week, (the week of March 8th) changed and every year a new lobbying effort was needed. Yearly, a national effort that included thousands of individuals and hundreds of educational and women's organizations was spearheaded by the National Women's History Alliance.
By 1986, 14 states had already declared March as Women's History Month. This momentum and state-by-state action was used as the rational to lobby Congress to declare the entire month of March 1987 as National Women's History Month. In 1987, Congress declared March as National Women's History Month in perpetuity. A special Presidential Proclamation is issued every year which honors the extraordinary achievements of American women." For more information https://nationalwomenshistoryalliance.org/womens-history-month/womens-history-month-history/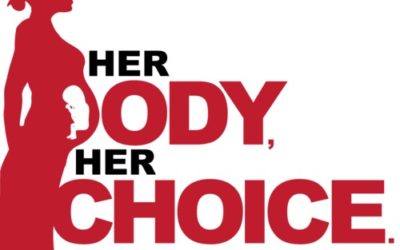 Founded in 1977, The Black Women's Agenda, Inc. is a national organization with a mission of educating and protecting the rights of African American women and their families, and represents more than 3 million women.
This Open Letter is being sent in support of women throughout the United States and the World. We understand the importance of recognizing the "person-hood" of women and their complete dominion over their bodies, including matters of pregnancy and reproductive health.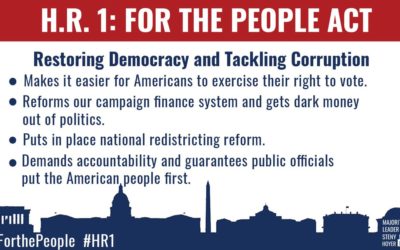 On March 8, 2019, the 116th U.S House of Representatives passed the historic For the People Act of 2019 (HR 1), also known as "The Restoring Our Democracy" bill. Introduced by Representative John Sarbanes (D-MD) on January 3, 2019 and co-sponsored by 236 House members, HR 1 is a comprehensive bill that expands voter registration and voting access, makes Election Day a national holiday, and limits removing voters from voter rolls. Further, to guard against unjust gerrymandering, the bill provides for states to establish independent nonpartisan redistricting commissions. The bill is organized in three Divisions: A: Voting, B: Campaign Finance and C: Ethics.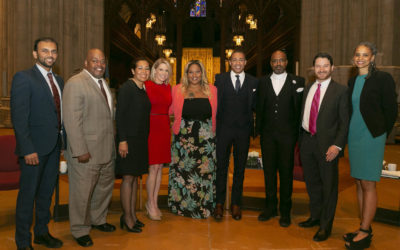 On Saturday, May 18, 2019, The Black Women's Agenda, Inc. (BWA) hosted faith leaders, activists, elected officials, journalists, and a multicultural audience from across the political spectrum today for Spirit of Change, a frank and expansive town hall conversation, moderated by ABC News Anchor and Correspondent T.J. Holmes, on some of the nation's most pressing issues, at Washington National Cathedral in the nation's capital.