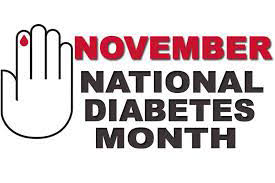 November is National Diabetes Awareness Month
November is National Diabetes Awareness Month, so now is the perfect time to educate yourself about the disease and learn what you can do to prevent type 2 diabetes or its complications.
According to the National Institute of Health (NIH), you're more likely to develop type 2 diabetes if you are 45 or older, have a family history of diabetes, or are overweight or obese. In the U.S., Black adults are nearly twice as likely as White adults to develop type 2 diabetes. This racial disparity has been rising over the last 30 years.
A recent study found that biological risk factors—including weight and fat around the abdomen—are primarily responsible for higher rates of diabetes for Black Americans compared with White Americans. The study also suggests that making positive changes in known risk factors, like losing excess weight, can help reduce the racial health disparity for developing diabetes.
The American Diabetes Association also advises that even small steps to change your lifestyle can make a big impact on your health. Consider following their S.M.A.R.T. goals action plan to see how it can help prevent or manage your diabetes.
http://www.diabetes.org/are-you-at-risk/lower-your-risk/small-steps.html
https://www.nih.gov/news-events/nih-research-matters/factors-contributing-higher-incidence-diabetes-black-americans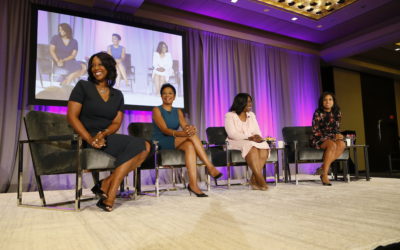 Weeks away from one of the most hotly contested midterm elections on record, The Black Women's Agenda, Inc. (BWA) recently hosted its 41st Annual Symposium Town Hall and Awards Luncheon, underscoring the importance of action and activism and encouraging civic engagement.

  Facebook Twitter Instagram Youtube     Facebook Twitter Instagram Youtube   KNOWLEDGE IS POWER! The National Library of Medicine (NLM), one of the institutes of the National Institutes of Health, is the world's largest medical library. NLM maintains and makes...

  Facebook Twitter Instagram Youtube     Facebook Twitter Instagram Youtube   MAY IS LUPUS AWARENESS MONTH: PUMP UP THE PURPLE! Have you noticed a lot of people donning the color purple this month? It could be because May is Lupus Awareness Month. "Pump up the Purple"...