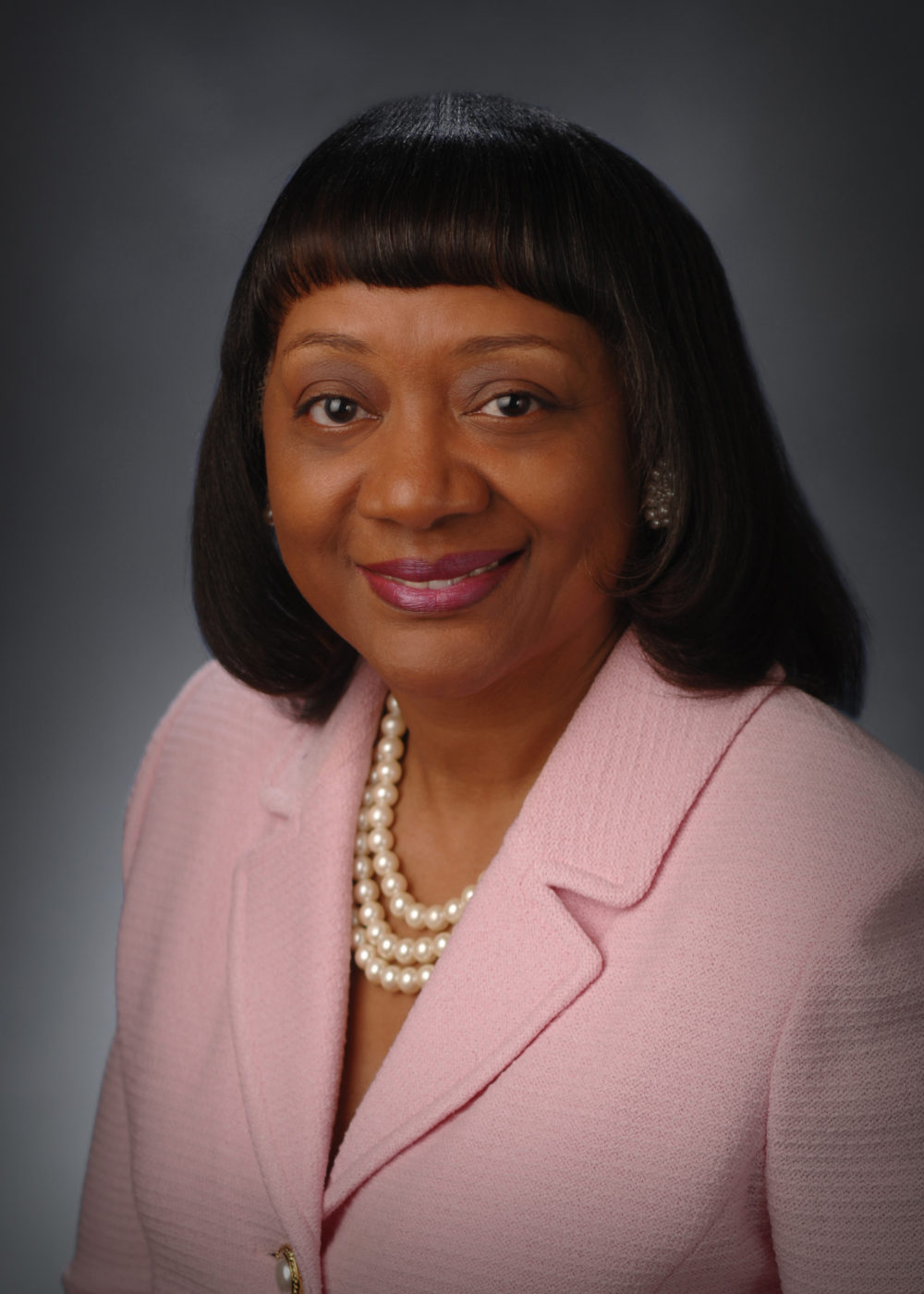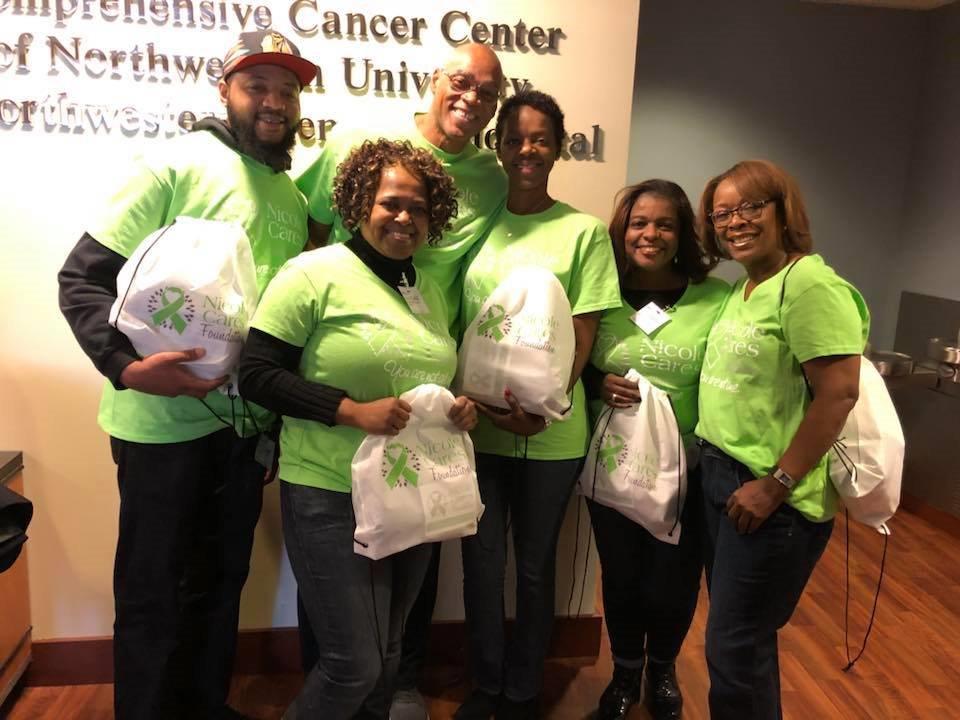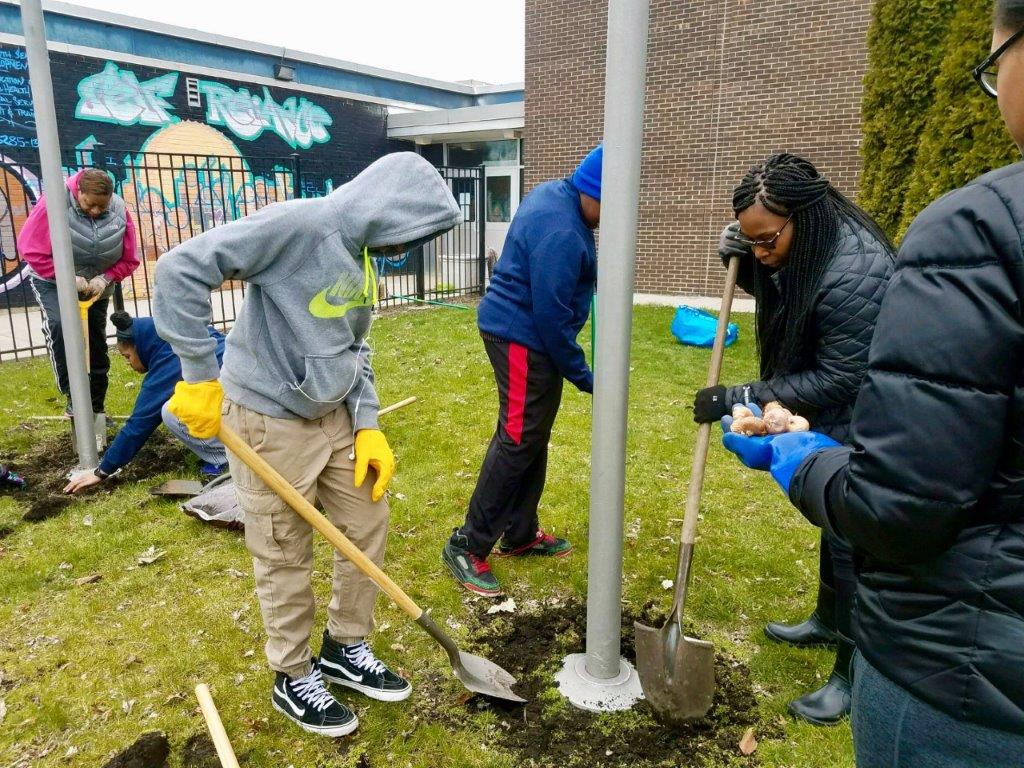 SPOTLIGHT ON THE TOP LADIES OF DISTINCTION, INC.
If you are looking for the Top Ladies of Distinction, go into Black communities. You'll find them planting fruit and vegetable gardens, tidying up historic cemeteries, and removing graffiti. They will be mentoring local teens, hosting workshops and seminars that prepare them for future success, and teaching youth the importance of giving back. They will be providing companionship, conversation and valuable information to the elderly.  They will be improving the quality of life in neighborhoods across the United States.
"The Top Ladies of Distinction (TLOD) differ from a sorority in that a college degree is not required to become a member," said Lady Drema Lee Woldman, the organization's national president. "If you have a desire to render service or are looking for an opportunity to give back, you are eligible."
The Top Ladies of Distinction, Inc. grew out of a luncheon invitation that Lady Bird Johnson, the former First Lady of the United States, extended to fellow Texan Willie Lee Glass, the "First Lady" of Texas College in the spring of 1964. Unable to attend the gathering, Mrs. Glass sent a former student and a major in the United States Airforce to represent her. Along with an august group of women from across the globe, Major Ozell Dean discussed issues pertaining to youth, women, and the beautification of the nation's communities.  Inspired by the conversation and experience, Major Dean reached out to her mentor to discuss the possibility of bringing a distinguished group of Black women together to work collaboratively to address some of the problems affecting youth in their communities.
In September of that same year, Major Dean, Mrs. Glass, and six other women established the Top Ladies of Distinction, Inc., an organization dedicated to public service. To actively meet the needs of the nation's young people, it also established a youth facet, Top Teens of America, to work in tandem with TLOD.
Today, TLOD's membership includes 3,000 Ladies in 116 chapters in 37 states, as well as 4,000 teenagers enrolled in Top Teens of America. Each chapter supports and oversees a Top Teens of America chapter. Every member of Top Teens of America has a TLOD mentor and takes part in seminars that equip them to address bullying, workshops that provide public speaking tips and practice, SAT/ACT prep, and computer and financial literacy. The teens are also actively involved in community service: They host walk-a-thons to raise funds for St. Jude Children's Research Hospital, UNCF, March of Dimes, and Sickle Cell.  The Teens also participate in annual Back-to-School drives which provides school supplies to neighborhood school children.  Annually, Top Ladies of Distinction, Inc. provides over 500,000 volunteer hours, funds over $250,000 in scholarships at the local, area and national levels, and raises over $150,000 for our partner Walks.
In addition to its work with youth, TLOD's foci include improving the status of women, service to senior citizens, community beautification, and community partnerships. Every chapter adopts a senior care facility in their community where they host Medicare, social security, and health-related workshops; exercise classes; bingo night and holiday-related activities.  Members adopt highways, maintaining and planting flowers in areas that abut the roads. They organize neighborhood watch groups and spearhead recycling efforts. They lead voter-registration drives and partner with Dress for Success and Job Corps to provide women seeking employment with a set of business-appropriate clothes, interview counseling and possible job leads.
After nearly four years at the organization's helm, Woldman said that she is especially proud of helping to grow TLOD's membership and the national partnerships it has formed with such organizations as the AARP, Balm In Gilead, The Black Women's Agenda, Inc., Keep America Beautiful, The National Council of Negro Women, Inc., the National Institute of Child, Health and Human Development, and the Doty and Medgar and Myrlie Evers Foundations. She also cites the leadership role that TLOD has played in getting more African Americans to volunteer for clinical trials and to advocate for their health.
"As president of Top Ladies of Distinction, I take enormous pride in our reputation for being a hands-on organization," Woldman said. "For years, no one knew about us. We started out meeting in each other's living rooms. Now, a conference can draw more than 800 people. Our communities know that our organization does what it says it is going to do and we are passionate about service to youth and adults. Wherever there is a cause for concern, the Top Ladies of Distinction are at the forefront making a difference."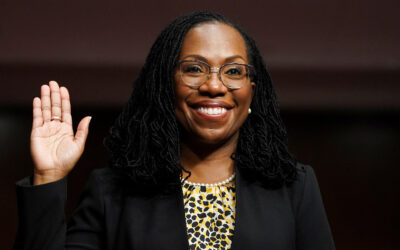 The Black Women's Agenda, Inc. (BWA) today announced its enthusiastic support for President Joseph Biden's nomination of Ketanji Brown Jackson to the United States Supreme Court. "While there are many individuals, including numerous Black women, who are exceptionally qualified to assume a seat on the nation's highest court, Ketanji Brown Jackson comes to this moment with impeccable credentials," said Gwainevere Catchings Hess, BWA's National President.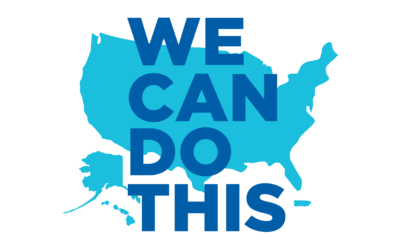 Supported by a grant from the United States Department of Health and Human Services, The Black Women's Agenda, Inc. on Jan. 31 will launch its national COVID-19 Public Health Education Social Media Campaign to narrow the gap of those impacted by the pandemic in the African American community. "I Am The Change: Addressing COVID-19 Here And Now!" targets members of BWA's 24 National Collaborating Organizations, representing more than three million Black women in the U.S.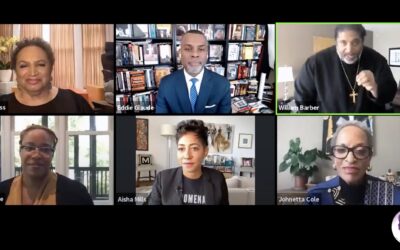 WASHINGTON, DC – Friday, September 18, 2020 – The Black Women's Agenda, Inc. (BWA) went on the offensive today, hosting a virtual town hall devoted to protecting and securing the voting rights of African Americans and other people of color during its 43rd Annual Symposium. Moderated by Heather McGhee, Board Chair, The Color of Change, a panel of prominent political activists and observers – including Rev. Dr. William J. Barber II, President, Repairers of the Breach and Co-chair, Poor People's Campaign; Dr. Johnetta B. Cole, anthropologist, educator and Board Chair of The National Council of Negro Women, Inc.; Dr. Eddie S. Glaude Jr., an esteemed author, commentator and Chairman of Princeton University's Department of African-American Studies, and Aisha C. Mills, a nationally renowned political strategist and social impact advisor – discussed strategies for combatting voter suppression, registering and engaging African-American voters, and ensuring that they have the opportunity to make their voices heard.