SUPPORT MENTAL HEALTH AWARENESS MONTH
LEARN THE SIGNS, RECOGNIZE THE SYMPTOMS, GET HELP
A noted author once wrote, "People assume you aren't sick unless they see the sickness on your skin." This month, the National Alliance on Mental Illness (NAMI) and The Black Women's Agenda, Inc. (BWA) invite you to join the "I'm Into Mental Health" campaign supporting Mental Health Awareness Month by becoming Inspired, Informed, and Involved.
Inspired: According to statistics compiled by NAMI and the World Health Organization, one in five adults and one in ten children in the United States experience a mental health condition at some point in their lives. In addition, approximately 450 million people around the world currently suffer from some form of mental illness. These figures do not account for the hundreds of millions of friends, family, and others who are also affected by a loved one's mental health.
The good news is that the best treatments for serious mental illnesses today are highly effective; between 70 and 90% of individuals have significant reduction of symptoms and improved quality of life. However, in the past year, African Americans have only used mental health services at half the rates of their white counterparts. BWA believes that we are all vested in helping to see that those who need help, get help, and encourages everyone to speak up and speak out in support of mental health.
Informed: A mental illness is a condition that can impact an individual's thinking, feelings, mood and, in some instances, how a person functions. Various factors may make people susceptible to experiencing mental health conditions. These can include genetics; environment; stress; lifestyle, and brain structure.
Among the many mental health conditions affecting many Americans are:
Attention Deficit Hyperactivity Disorder – a developmental disorder which can cause issues relating to attention, hyperactivity, or impulsive behavior.
Anxiety Disorders – anxiety that becomes overwhelming and influences a person's life.
Autism Spectrum Disorder – a developmental disorder that adversely impacts one's ability to socialize and communicate.
Bipolar Disorder – dramatic high-to-low swings in a person's mood, energy or thinking.
Borderline Personality Disorder – severe and unstable mood swings, low self-esteem, impulsive behavior, and instability that often affects relationships.
Depression – Ongoing despondency or dejection.
Eating Disorder – a preoccupation with food and weight.
Obsessive-Compulsive Disorder – Repetitive, unwanted, intrusive thoughts (obsession), and irrational, excessive urges to do certain actions (compulsions).
Posttraumatic Stress Disorder – A disorder resulting from traumatic events, i.e. military combat, assault, accident, or natural disaster.
Schizophrenia – A disorder that causes people to lose touch with reality and often presents itself in the form of hallucinations, delusions, and severely confused thinking or behavior.
Involved: Here are some steps that you can take to help raise awareness about the importance of mental health.
Learn How to Help Someone in a Crisis – i.e. bring them to the nearest hospital or emergency room; call 911, or the National Suicide Prevention Lifeline (1-800-273-8255). You can also seek crisis support online at www.suicidepreventionlifeline.com. 
Share Your Story – Tell others about how your life has been affected by a mental health issue. People and families need to know that they are not alone and your story could have a powerful impact on others. 
Understand the Power of Language and How It Can Contribute to Stigma – Sometimes, commonly used phrases such as "crazy," "mental," "OCD" or "psycho" can keep those in need of care from seeking assistance. Words matter and they can hurt. Think about what you say before you say it. 
Take Care of Yourself – Experts advise that making sure that you are meeting your own needs and "managing" yourself helps support mental health and relationships. Compassion fatigue is real, and helping or wanting to help others experiencing emotional stress can take its toll on family and friends. Recognize that the best way to help others is to pay close attention to your mental, physical, and spiritual health. 
Join the Conversation – Help spread the word about Mental Health Awareness Month and the "I'm Into Mental Health" campaign on Facebook, Twitter, Instagram, and other social media. Here are some of the hashtags supporters are using to promote conversation:

#MHM2017
#mentalhealth
#MentalHealthAwareness
#MentalHealthMatters
#endthestigma
For more information about Mental Health Awareness Month, visit https://www.nami.org.
♦♦♦
Sources:
National Alliance on Mental Illness, https://www.nami.org
World Health Organization. The world health report 2001 – Mental Health: New Understanding, New Hope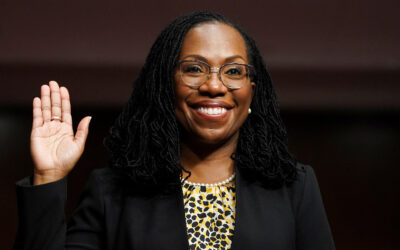 The Black Women's Agenda, Inc. (BWA) today announced its enthusiastic support for President Joseph Biden's nomination of Ketanji Brown Jackson to the United States Supreme Court. "While there are many individuals, including numerous Black women, who are exceptionally qualified to assume a seat on the nation's highest court, Ketanji Brown Jackson comes to this moment with impeccable credentials," said Gwainevere Catchings Hess, BWA's National President.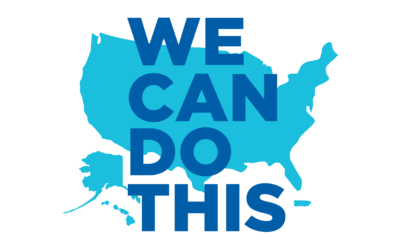 Supported by a grant from the United States Department of Health and Human Services, The Black Women's Agenda, Inc. on Jan. 31 will launch its national COVID-19 Public Health Education Social Media Campaign to narrow the gap of those impacted by the pandemic in the African American community. "I Am The Change: Addressing COVID-19 Here And Now!" targets members of BWA's 24 National Collaborating Organizations, representing more than three million Black women in the U.S.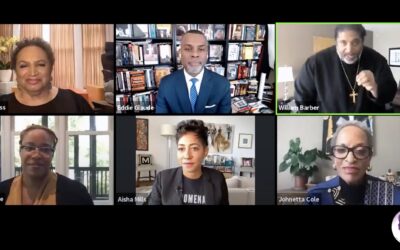 WASHINGTON, DC – Friday, September 18, 2020 – The Black Women's Agenda, Inc. (BWA) went on the offensive today, hosting a virtual town hall devoted to protecting and securing the voting rights of African Americans and other people of color during its 43rd Annual Symposium. Moderated by Heather McGhee, Board Chair, The Color of Change, a panel of prominent political activists and observers – including Rev. Dr. William J. Barber II, President, Repairers of the Breach and Co-chair, Poor People's Campaign; Dr. Johnetta B. Cole, anthropologist, educator and Board Chair of The National Council of Negro Women, Inc.; Dr. Eddie S. Glaude Jr., an esteemed author, commentator and Chairman of Princeton University's Department of African-American Studies, and Aisha C. Mills, a nationally renowned political strategist and social impact advisor – discussed strategies for combatting voter suppression, registering and engaging African-American voters, and ensuring that they have the opportunity to make their voices heard.