THE BLACK WOMEN'S AGENDA, INC. CALLS FOR ELECTORAL ACTIVISM FOLLOWING GRAND JURY'S DECISION IN FERGUSON, MO
WASHINGTON, DC – December 1, 2014 – In the wake of the St. Louis County grand jury's decision not to indict the White officer who shot and killed Michael Brown, an 18-year-old unarmed African-American youth in Ferguson, MO, The Black Women's Agenda, Inc. (BWA) is calling on the citizens of Ferguson, St. Louis County and other U.S. cities to channel their frustration into changing the face and attitudes of local government at the polls.
"We have mourned Michael Brown, and demonstrated our anger and disappointment in various forms of protest," said BWA President Gwainevere Catchings Hess. "If, however, we really want to pay tribute to him and the other African-American men who have been needlessly slain by policemen across America, then it is time to take constructive action by voting in elected officials who are truly committed to due process and equal justice for all."
Press reports indicate that although African-Americans represent more than 65 percent of Ferguson's population, the mayor and five of the six city council mayors are white. Voter turnout among the city's Black residents, while significantly higher in recent presidential elections, is low at the municipal level. A major reason for this, says, Hess, is the timing of local elections. Citing reports from Thinkprogressive.org and Catalist, the Ferguson City Charter stipulates that "regular city elections shall be held on the first Tuesday following the first Monday in April and in odd-numbered years" – times when there are no state or national-level general elections. Party affiliations are also absent from the ballot; something critics argue reduces the information voters have about those seeking office.
"BWA is encouraging the residents of Ferguson to reschedule municipal elections to coincide with the federal elections held in November of even-numbered years," said Hess. "Under the City Charter, the timing of the elections can be amended through a ballot measure. We are asking our National Collaboration Organizations – sororities, civic, service, and faith-based women's groups representing millions of women worldwide – to mobilize now to collect the signatures that would take the issue of when elections are held directly to the electorate."
Noting the controversy and resentment surrounding County Prosecutor Robert McCulloch's investigation of Brown's death, handling of the grand jury proceedings, and close, familial ties to the police department, BWA pointed out that McCulloch ran unopposed for reelection in 2014. Ferguson, MO Mayor James Knowles and Police Chief Tom Jackson also drew harsh criticism for excessive use of force by police officers during the demonstrations that followed Brown's death. "People elect the mayors and city council members that hire local police chiefs," said Hess. Going forward, when they break trust with the people of Ferguson or any other city, the people can vote them out."
# # #
Founded in 1977, The Black Women's Agenda, Inc. is a non-profit 501(c) 3 organization that generates awareness and support for issues that secure, advance and protect the rights and well-being of Black women and their families. BWA is comprised of 19 collaborating women's organizations, including: Alpha Kappa Alpha Sorority, Incorporated; Auxiliary to the National Medical Association, Inc.; Chi Eta Phi Sorority, Inc.; Continental Societies, Inc.; Delta Sigma Theta Sorority, Inc.; Iota Phi Lambda Sorority, Inc.; Jack & Jill of America, Incorporated; Lambda Kappa Mu Sorority, Inc.; Mocha Moms, Inc.; National Association of Colored Women's Clubs, Inc.; National Association of Negro Business & Professional Women's Clubs Inc., National Coalition of 100 Black Women, Inc. National Sorority of Phi Delta Kappa, Inc.; Sigma Gamma Rho Sorority, Inc.; The Girl Friends, Incorporated; The Links, Incorporated; Top Ladies of Distinction, Inc.; Women's Missionary Society of the African Methodist Episcopal Church, and Zeta Phi Beta Sorority, Inc. For more information on BWA, please visit www.bwa-inc.org.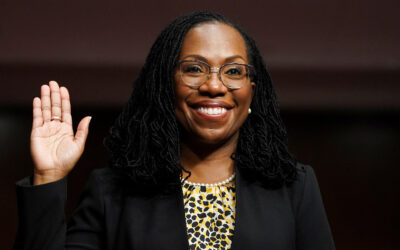 The Black Women's Agenda, Inc. (BWA) today announced its enthusiastic support for President Joseph Biden's nomination of Ketanji Brown Jackson to the United States Supreme Court. "While there are many individuals, including numerous Black women, who are exceptionally qualified to assume a seat on the nation's highest court, Ketanji Brown Jackson comes to this moment with impeccable credentials," said Gwainevere Catchings Hess, BWA's National President.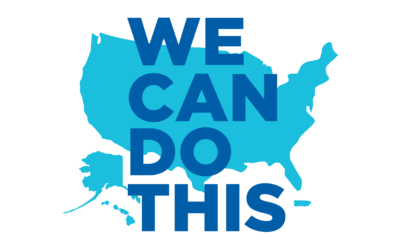 Supported by a grant from the United States Department of Health and Human Services, The Black Women's Agenda, Inc. on Jan. 31 will launch its national COVID-19 Public Health Education Social Media Campaign to narrow the gap of those impacted by the pandemic in the African American community. "I Am The Change: Addressing COVID-19 Here And Now!" targets members of BWA's 24 National Collaborating Organizations, representing more than three million Black women in the U.S.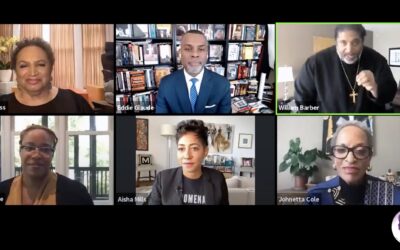 WASHINGTON, DC – Friday, September 18, 2020 – The Black Women's Agenda, Inc. (BWA) went on the offensive today, hosting a virtual town hall devoted to protecting and securing the voting rights of African Americans and other people of color during its 43rd Annual Symposium. Moderated by Heather McGhee, Board Chair, The Color of Change, a panel of prominent political activists and observers – including Rev. Dr. William J. Barber II, President, Repairers of the Breach and Co-chair, Poor People's Campaign; Dr. Johnetta B. Cole, anthropologist, educator and Board Chair of The National Council of Negro Women, Inc.; Dr. Eddie S. Glaude Jr., an esteemed author, commentator and Chairman of Princeton University's Department of African-American Studies, and Aisha C. Mills, a nationally renowned political strategist and social impact advisor – discussed strategies for combatting voter suppression, registering and engaging African-American voters, and ensuring that they have the opportunity to make their voices heard.