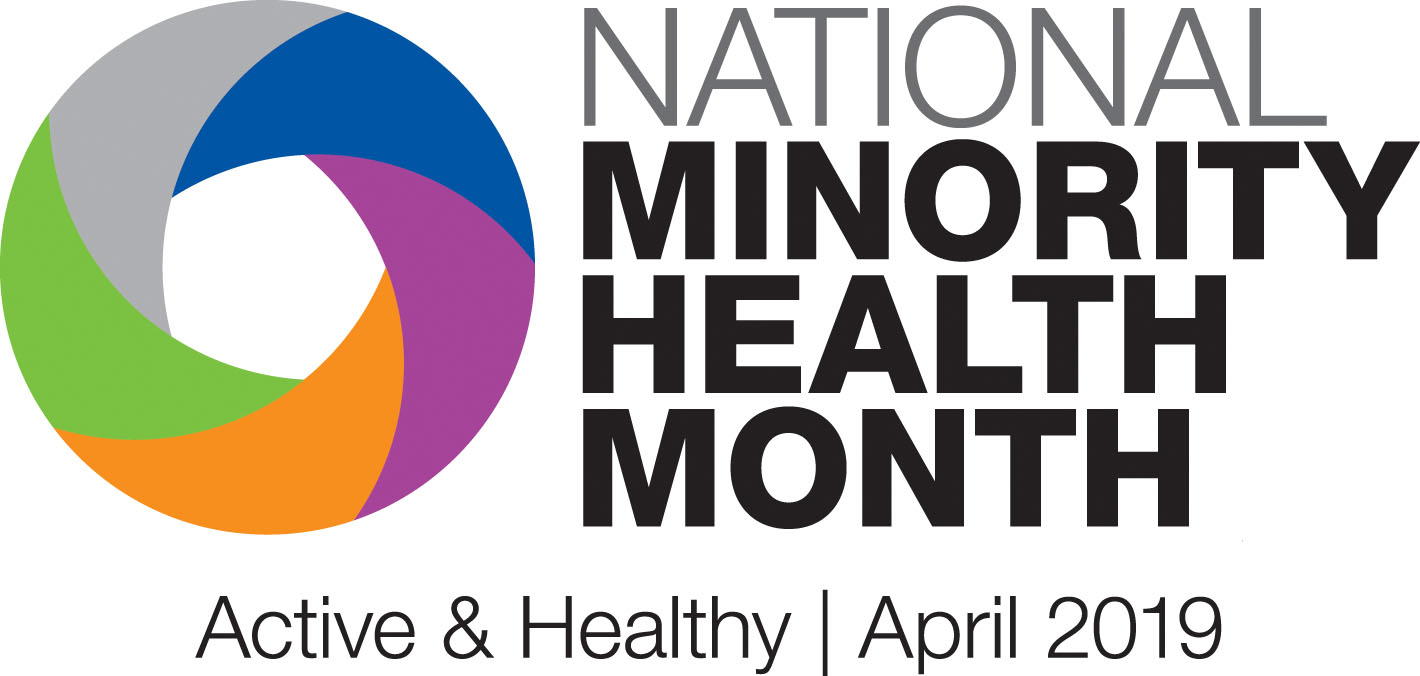 APRIL IS NATIONAL MINORITY HEALTH MONTH
This April, join The Black Women's Agenda, Inc. in celebrating National Minority Health Month.  Dr. Booker T. Washington began the movement in April 1915, when he proposed the observance of "National Negro Health Week", stressing that health was an important key to progress and equity for Black Americans. He called on local health departments, schools, churches, businesses, professional associations, and influential organizations in the African-American community to "unite… in one great National Health Movement." That week became the month-long initiative that it is today raising health equity for all and awareness about the health disparities that continue to affect racial and ethnic minorities.
This year, the U.S. Department of Health and Human Services Office of Minority Health (OMH) will join partners in raising awareness about the important role an active lifestyle plays in keeping us healthy. Their theme for the 2019 observance is Active & Healthy, which will "allow OMH and minority health advocates throughout the nation to emphasize the health benefits of incorporating even small amounts of moderate-to-vigorous physical activity into our schedules. Physical activity promotes health and reduces the risk of chronic diseases and other conditions that are more common or severe among racial and ethnic minority groups." For more information: https://www.minorityhealth.hhs.gov/omh/Content.aspx?ID=12481&lvl=2&lvlid=12&utm_medium=email&utm_source=govdelivery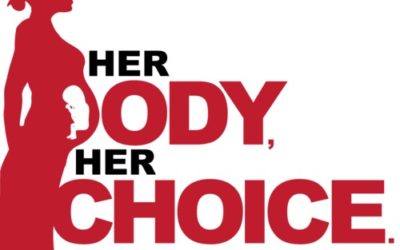 Founded in 1977, The Black Women's Agenda, Inc. is a national organization with a mission of educating and protecting the rights of African American women and their families, and represents more than 3 million women.
This Open Letter is being sent in support of women throughout the United States and the World. We understand the importance of recognizing the "person-hood" of women and their complete dominion over their bodies, including matters of pregnancy and reproductive health.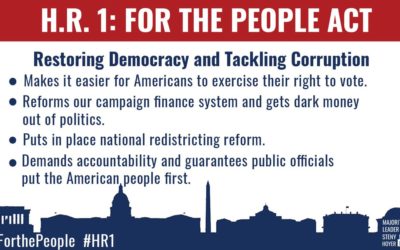 On March 8, 2019, the 116th U.S House of Representatives passed the historic For the People Act of 2019 (HR 1), also known as "The Restoring Our Democracy" bill. Introduced by Representative John Sarbanes (D-MD) on January 3, 2019 and co-sponsored by 236 House members, HR 1 is a comprehensive bill that expands voter registration and voting access, makes Election Day a national holiday, and limits removing voters from voter rolls. Further, to guard against unjust gerrymandering, the bill provides for states to establish independent nonpartisan redistricting commissions. The bill is organized in three Divisions: A: Voting, B: Campaign Finance and C: Ethics.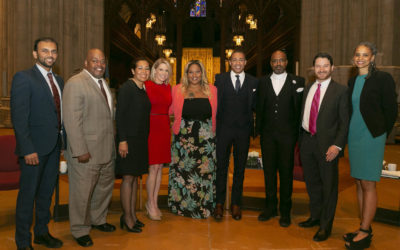 On Saturday, May 18, 2019, The Black Women's Agenda, Inc. (BWA) hosted faith leaders, activists, elected officials, journalists, and a multicultural audience from across the political spectrum today for Spirit of Change, a frank and expansive town hall conversation, moderated by ABC News Anchor and Correspondent T.J. Holmes, on some of the nation's most pressing issues, at Washington National Cathedral in the nation's capital.