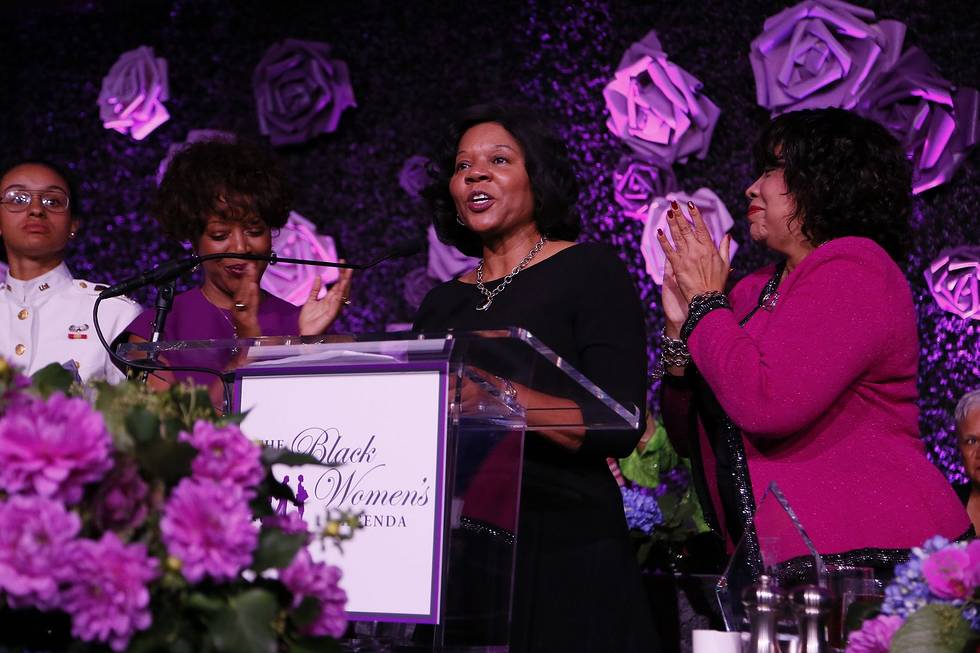 ASCENSION SUPPORTS BWA'S
"BECAUSE WE CARE" INITIATIVE
One of the highlights of The Black Women's Agenda, Inc.'s 40th Annual Symposium Workshop & Awards Luncheon was the announcement of a $50,000 donation to BWA made by Patricia A. Maryland, Dr.PH, President and Chief Executive Officer of Ascension Healthcare, Vice President, Ascension, and BWA's 2017 Health Award recipient.
Ascension, the nation's largest non-profit health system, is a faith-based healthcare organization dedicated to transformation through innovation across the continuum of care. The company's donation will support Because We Care – BWA's healthcare initiative – which Dr. Maryland praised for the valuable service it provides to the African-American community. "It has been my life's work to ensure that health care is seen as a universal and fundamental right for all," she said. "One of my greatest wishes is to achieve a just and inclusive policy of healthcare that leaves no one behind – in our country, and, do we dare dream it – our world."
The Because We Care initiative was established by BWA in 2014 as a series of free forums that provided Black women across the country with resources and tools to take better care of their loved ones and themselves. Last year, the organization expanded the initiative, introducing "Love Letters," a critical information template that helps families begin the often-difficult conversation about providing and receiving care. During BWA's 40th Annual Symposium Workshop, participants were encouraged to explore strategies that would enable them to live their best lives at every age.
"As women, providing care, compassion, and support to our families and loved ones is something that we do almost instinctively," explained BWA President Gwainevere Catchings Hess. Because We Care reminds us that we must take care of our own physical, mental and emotional health with the same passion and sense of purpose."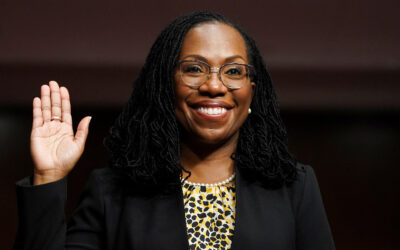 The Black Women's Agenda, Inc. (BWA) today announced its enthusiastic support for President Joseph Biden's nomination of Ketanji Brown Jackson to the United States Supreme Court. "While there are many individuals, including numerous Black women, who are exceptionally qualified to assume a seat on the nation's highest court, Ketanji Brown Jackson comes to this moment with impeccable credentials," said Gwainevere Catchings Hess, BWA's National President.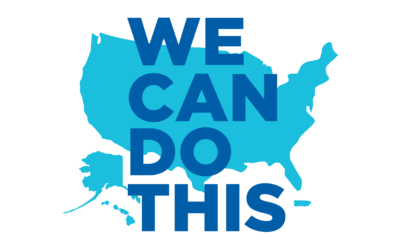 Supported by a grant from the United States Department of Health and Human Services, The Black Women's Agenda, Inc. on Jan. 31 will launch its national COVID-19 Public Health Education Social Media Campaign to narrow the gap of those impacted by the pandemic in the African American community. "I Am The Change: Addressing COVID-19 Here And Now!" targets members of BWA's 24 National Collaborating Organizations, representing more than three million Black women in the U.S.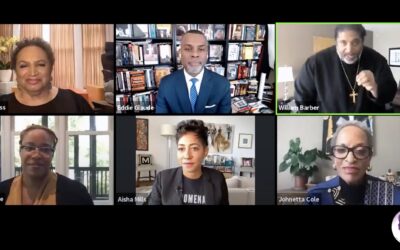 WASHINGTON, DC – Friday, September 18, 2020 – The Black Women's Agenda, Inc. (BWA) went on the offensive today, hosting a virtual town hall devoted to protecting and securing the voting rights of African Americans and other people of color during its 43rd Annual Symposium. Moderated by Heather McGhee, Board Chair, The Color of Change, a panel of prominent political activists and observers – including Rev. Dr. William J. Barber II, President, Repairers of the Breach and Co-chair, Poor People's Campaign; Dr. Johnetta B. Cole, anthropologist, educator and Board Chair of The National Council of Negro Women, Inc.; Dr. Eddie S. Glaude Jr., an esteemed author, commentator and Chairman of Princeton University's Department of African-American Studies, and Aisha C. Mills, a nationally renowned political strategist and social impact advisor – discussed strategies for combatting voter suppression, registering and engaging African-American voters, and ensuring that they have the opportunity to make their voices heard.