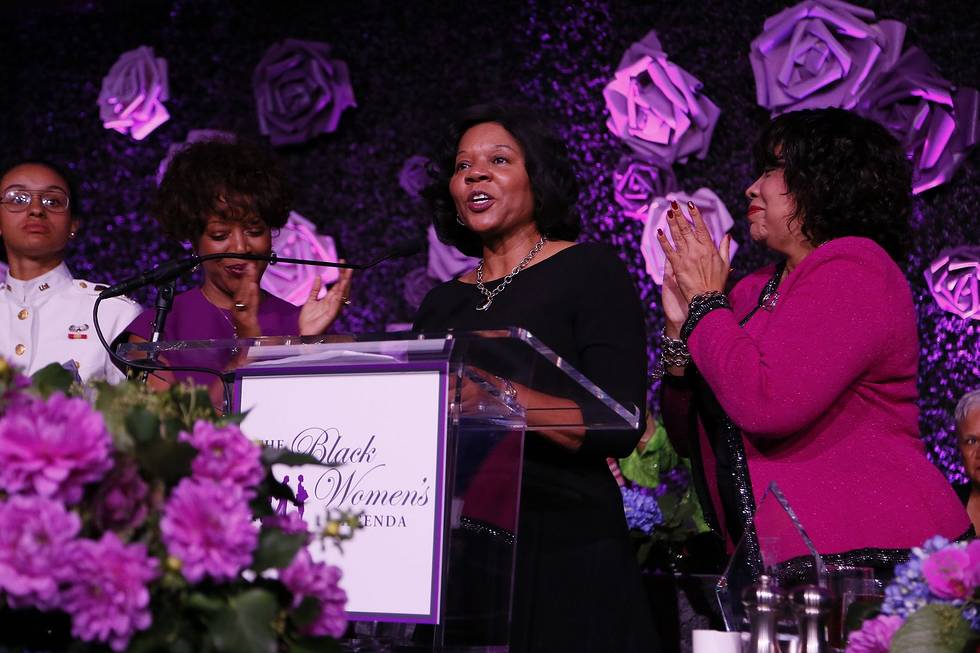 ASCENSION SUPPORTS BWA'S
"BECAUSE WE CARE" INITIATIVE
One of the highlights of The Black Women's Agenda, Inc.'s 40th Annual Symposium Workshop & Awards Luncheon was the announcement of a $50,000 donation to BWA made by Patricia A. Maryland, Dr.PH, President and Chief Executive Officer of Ascension Healthcare, Vice President, Ascension, and BWA's 2017 Health Award recipient.
Ascension, the nation's largest non-profit health system, is a faith-based healthcare organization dedicated to transformation through innovation across the continuum of care. The company's donation will support Because We Care – BWA's healthcare initiative – which Dr. Maryland praised for the valuable service it provides to the African-American community. "It has been my life's work to ensure that health care is seen as a universal and fundamental right for all," she said. "One of my greatest wishes is to achieve a just and inclusive policy of healthcare that leaves no one behind – in our country, and, do we dare dream it – our world."
The Because We Care initiative was established by BWA in 2014 as a series of free forums that provided Black women across the country with resources and tools to take better care of their loved ones and themselves. Last year, the organization expanded the initiative, introducing "Love Letters," a critical information template that helps families begin the often-difficult conversation about providing and receiving care. During BWA's 40th Annual Symposium Workshop, participants were encouraged to explore strategies that would enable them to live their best lives at every age.
"As women, providing care, compassion, and support to our families and loved ones is something that we do almost instinctively," explained BWA President Gwainevere Catchings Hess. Because We Care reminds us that we must take care of our own physical, mental and emotional health with the same passion and sense of purpose."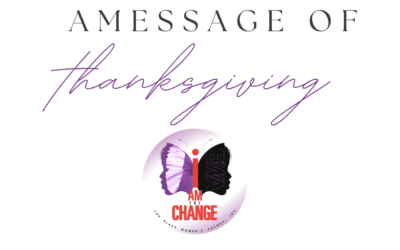 In this season of Thanksgiving let us embrace the words of renowned poet Maya Angelou-
"Let gratitude be the pillow upon which you kneel to say your nightly prayer. And let faith be the bridge you build to overcome evil and welcome good."
Thanksgiving is a time when we gather around the table with family, friends, and loved ones to celebrate our blessings of the past year. It is our time to put aside our differences, give thanks for our blessings, and express our gratitude.
As we are move into the last weeks of 2023, we have witnessed and experienced some of the most challenging times that many of us have ever seen. Amid these times, we have been brought closer together not because of our similarities but because of our differences.
During our 2019 Symposium, Our WA President Gwainevere Catchings Hess said,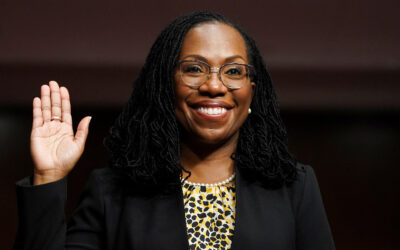 The Black Women's Agenda, Inc. (BWA) today announced its enthusiastic support for President Joseph Biden's nomination of Ketanji Brown Jackson to the United States Supreme Court. "While there are many individuals, including numerous Black women, who are exceptionally qualified to assume a seat on the nation's highest court, Ketanji Brown Jackson comes to this moment with impeccable credentials," said Gwainevere Catchings Hess, BWA's National President.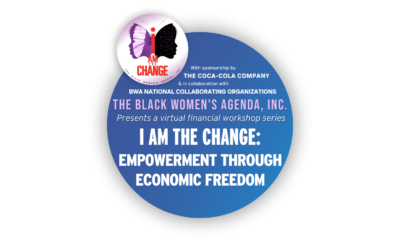 The Black Women's Agenda, Inc., under the sponsorship of The Coca-Cola Company and in collaboration with BWA National Collaborating Organizations, proudly presents its virtual learning series of Financial Workshops as a part of I Am the Change: Empowerment Through Economic Freedom. This three-part series, hosted by financial expert Martin Booker of AARP and featuring illustrious guest speakers, is designed to impart essential skills to help black women to unlock their financial potential and take charge of their economic well-being.