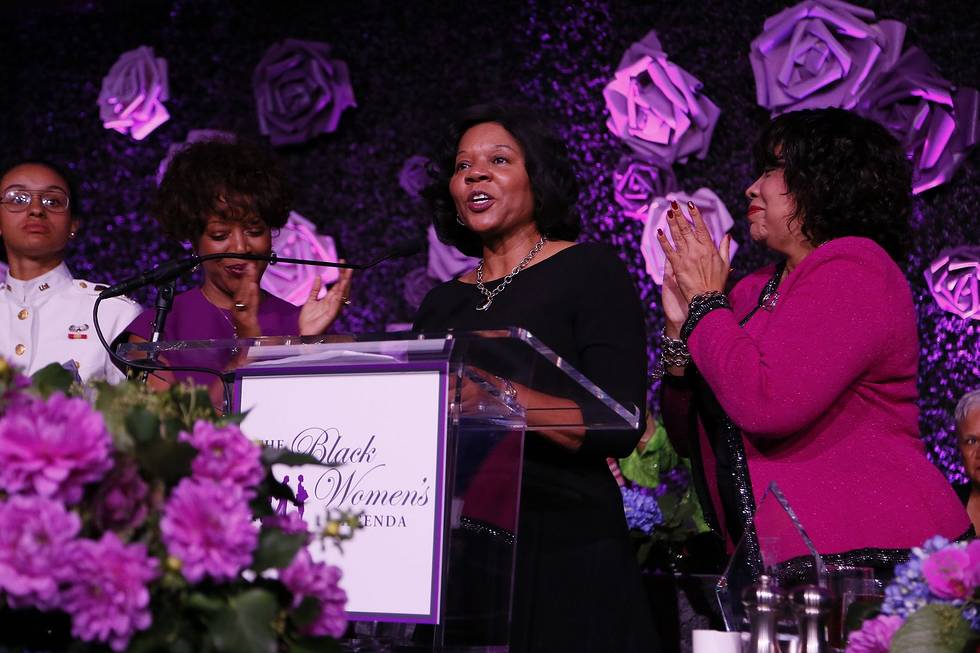 ASCENSION SUPPORTS BWA'S
"BECAUSE WE CARE" INITIATIVE
One of the highlights of The Black Women's Agenda, Inc.'s 40th Annual Symposium Workshop & Awards Luncheon was the announcement of a $50,000 donation to BWA made by Patricia A. Maryland, Dr.PH, President and Chief Executive Officer of Ascension Healthcare, Vice President, Ascension, and BWA's 2017 Health Award recipient.
Ascension, the nation's largest non-profit health system, is a faith-based healthcare organization dedicated to transformation through innovation across the continuum of care. The company's donation will support Because We Care – BWA's healthcare initiative – which Dr. Maryland praised for the valuable service it provides to the African-American community. "It has been my life's work to ensure that health care is seen as a universal and fundamental right for all," she said. "One of my greatest wishes is to achieve a just and inclusive policy of healthcare that leaves no one behind – in our country, and, do we dare dream it – our world."
The Because We Care initiative was established by BWA in 2014 as a series of free forums that provided Black women across the country with resources and tools to take better care of their loved ones and themselves. Last year, the organization expanded the initiative, introducing "Love Letters," a critical information template that helps families begin the often-difficult conversation about providing and receiving care. During BWA's 40th Annual Symposium Workshop, participants were encouraged to explore strategies that would enable them to live their best lives at every age.
"As women, providing care, compassion, and support to our families and loved ones is something that we do almost instinctively," explained BWA President Gwainevere Catchings Hess. Because We Care reminds us that we must take care of our own physical, mental and emotional health with the same passion and sense of purpose."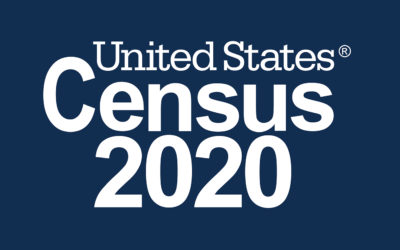 2020 Census Operational Adjustments Due to COVID-19
The 2020 Census is underway and households across America are responding every day. In light of
the COVID-19 outbreak, the U.S. Census Bureau has adjusted 2020 Census operations in order to:
• Protect the health and safety of Census Bureau employees and the American public.
• Implement guidance from federal, state, and local health authorities.
• Ensure a complete and accurate count of all communities.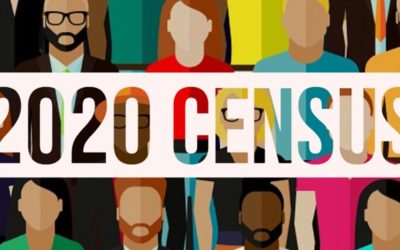 The 2020 Census counts everyone in the United States, including college students. College students will be counted where they usually live, even if they are temporarily staying elsewhere while their school is closed because of COVID-19.
Students who normally live at school should be counted at school, even if they are temporarily living somewhere else because of the COVID-19 pandemic.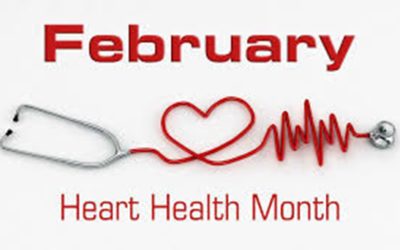 This February and every month, please take these important tips to heart:
• Heart disease is the leading cause of death in America
• Heart disease is the # 1 killer of Black women
• Protect your heart by leading a healthy lifestyle, including engaging in regular
physical activity and eating a healthy diet (10 minutes of exercise helps your
heart)…