Financial Workshop Series
The Black Women's Agenda, Inc., under the sponsorship of The Coca-Cola Company and in collaboration with BWA National Collaborating Organizations, proudly presents its virtual learning series of Financial Workshops as a part of I Am the Change: Empowerment Through Economic Freedom. This three-part series, hosted by financial expert Martin Booker of AARP and featuring illustrious guest speakers, is designed to impart essential skills to help black women to unlock their financial potential and take charge of their economic well-being.
Budgeting and Goal Setting
Unlock your financial potential and pave the path to success with our class on goal setting and budgeting. Learn how to set SMART goals and create effective budgets that align with your aspirations. Gain essential skills, practical strategies, and expert guidance to take control of your finances and empower your future. Don't miss this transformative opportunity to master the art of goal setting and budgeting.
How to Take Charge of Credit and Debt
Take charge of your financial well-being with our empowering class on mastering credit and debt management. Learn essential strategies to effectively navigate the world of credit, including building a strong credit history and improving your credit score. Discover proven techniques to manage and reduce debt, enabling you to regain control over your financial future. Don't miss this opportunity to gain the knowledge and tools necessary to take charge of your credit and debt with confidence.
Developing a Saving Plan and Protecting Assets
Secure your financial future with our comprehensive class on developing a robust savings plan and protecting your valuable assets. Learn essential techniques to effectively save and invest your hard-earned money, ensuring long-term financial stability. Discover strategies to safeguard your assets through insurance, estate planning, and risk management. Don't miss this opportunity to acquire the knowledge and skills needed to build wealth, protect assets, and achieve your financial goals with confidence.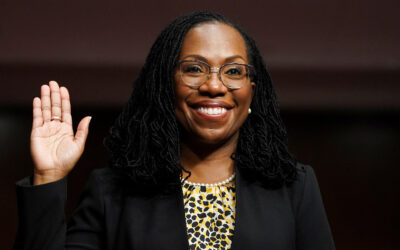 The Black Women's Agenda, Inc. (BWA) today announced its enthusiastic support for President Joseph Biden's nomination of Ketanji Brown Jackson to the United States Supreme Court. "While there are many individuals, including numerous Black women, who are exceptionally qualified to assume a seat on the nation's highest court, Ketanji Brown Jackson comes to this moment with impeccable credentials," said Gwainevere Catchings Hess, BWA's National President.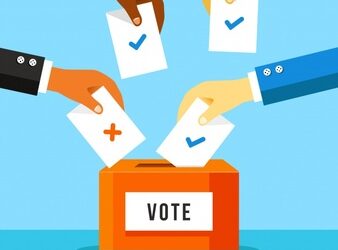 The Black Women's Agenda, Inc. (BWA) has partnered with Common Cause, an organization fighting for an accountable government, equal rights / opportunities / representation and empowering voices in the political process to get out the vote and protect the vote. This partnership will allow individuals and organizations to expand their community outreach by ensuring that all voters have an equal opportunity to vote and have that vote count.
The Election Protection Program provides Americans from coast to coast with comprehensive information and assistance at all stages of voting – from registration, to absentee and early voting, to casting a vote at the polls, to overcoming obstacles to their participation.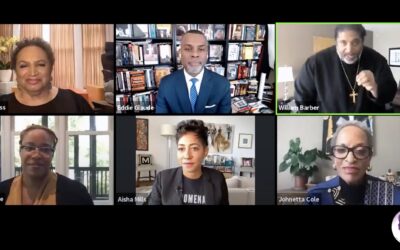 WASHINGTON, DC – Friday, September 18, 2020 – The Black Women's Agenda, Inc. (BWA) went on the offensive today, hosting a virtual town hall devoted to protecting and securing the voting rights of African Americans and other people of color during its 43rd Annual Symposium. Moderated by Heather McGhee, Board Chair, The Color of Change, a panel of prominent political activists and observers – including Rev. Dr. William J. Barber II, President, Repairers of the Breach and Co-chair, Poor People's Campaign; Dr. Johnetta B. Cole, anthropologist, educator and Board Chair of The National Council of Negro Women, Inc.; Dr. Eddie S. Glaude Jr., an esteemed author, commentator and Chairman of Princeton University's Department of African-American Studies, and Aisha C. Mills, a nationally renowned political strategist and social impact advisor – discussed strategies for combatting voter suppression, registering and engaging African-American voters, and ensuring that they have the opportunity to make their voices heard.