BWA VICE PRESIDENT KIMBERLY JEFFRIES LEONARD ELECTED NATIONAL PRESIDENT OF THE LINKS, INCORPORATED
The Black Women's Agenda, Inc. (BWA) offers heartfelt congratulations to Dr. Kimberly Jeffries Leonard, BWA's Vice President of Administration who was elected the 17th National President of The Links, Incorporated at the organization's 41st National Assembly in Indianapolis.
One of the nation's oldest and largest women's volunteer service organizations, The Links, Incorporated is dedicated to enriching, sustaining, and ensuring the culture and economic survival of African Americans and other persons of African ancestry. It is comprised of 15,000 professional women of color in 288 chapters across the United States, the Commonwealth of the Bahamas, and the United Kingdom. Each year, members of the organization – business and civic leaders, educators, doctors, lawyers, elected officials, and activists – contribute more than one million documented hours of community service.
Dr. Jeffries Leonard joined The Links in 1996 and is a member of the Arlington, VA Chapter. She is a graduate of the organization's prestigious Scott Hawkins Leadership Institute and has served The Links in positions of increasing responsibility, most recently as its national vice president. Dr. Jeffries Leonard is the third member of the BWA Board of Directors to serve as The Links' National President. She follows in the footsteps of Dolly Desselle Adams, Ph.D., the 8th National President of The Links who served from 1982-1986, and Gladys Gary Vaughn, Ph.D., who served in that capacity as the 13th National President, from 2002-2006.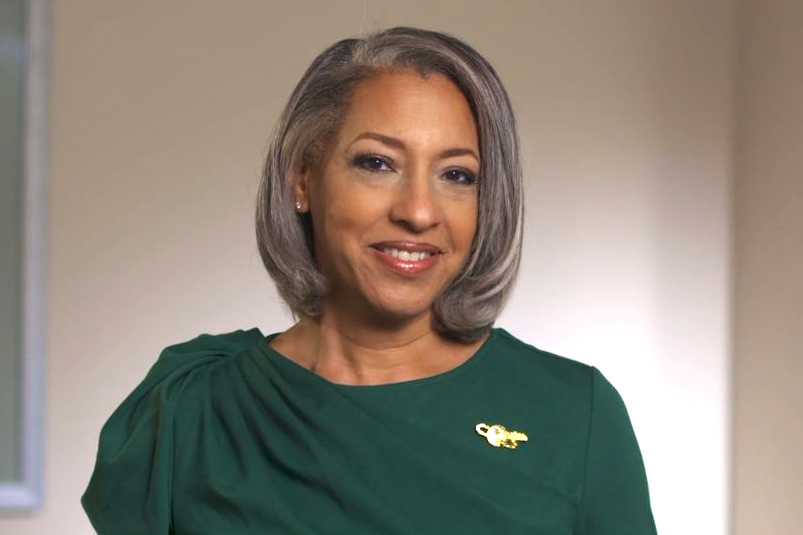 Dr. Jeffries Leonard possesses a wealth of professional experience in the public health arena, including expertise in minority health and behavioral health programs, policies, and legislation. She served as Deputy Director of the U.S. Department of Health and Human Services' Center for Substance Abuse Treatment at the Substance Abuse and Mental Health Services Administration. She was also Chief Operating Officer of the District of Columbia's Department of Health. Dr. Jeffries Leonard currently serves as President and CEO of Envision Consulting, LLC in Washington, DC and as chairperson of the District of Columbia's Commission on African American Affairs.
A graduate of Fayetteville State University, Dr. Jeffries Leonard earned a Doctor of Philosophy Degree in Psychology from Howard University and a Master of Science Degree from North Carolina Central University. She is a member of Alpha Kappa Alpha Sorority, Inc., the Washington, DC Chapter of Jack and Jill of America, Inc., and The Black Women's Agenda, Inc.
"As gatekeepers of justice and our communities, we are in a season like no other," Jeffries Leonard said in her acceptance remarks. "I am honored to serve as the 17th president of The Links, Incorporated, and I look forward to inspiring our members as we step forward boldly and strategically on the issues we address, the battles we fight, and the way we use our voice."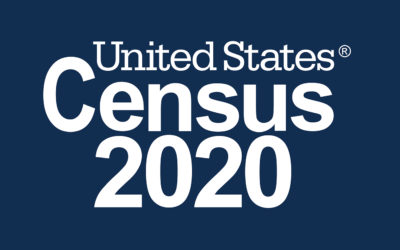 2020 Census Operational Adjustments Due to COVID-19
The 2020 Census is underway and households across America are responding every day. In light of
the COVID-19 outbreak, the U.S. Census Bureau has adjusted 2020 Census operations in order to:
• Protect the health and safety of Census Bureau employees and the American public.
• Implement guidance from federal, state, and local health authorities.
• Ensure a complete and accurate count of all communities.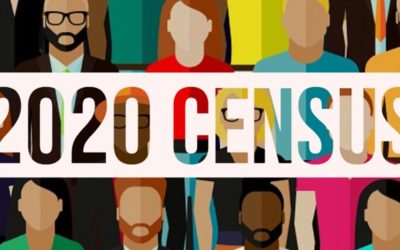 The 2020 Census counts everyone in the United States, including college students. College students will be counted where they usually live, even if they are temporarily staying elsewhere while their school is closed because of COVID-19.
Students who normally live at school should be counted at school, even if they are temporarily living somewhere else because of the COVID-19 pandemic.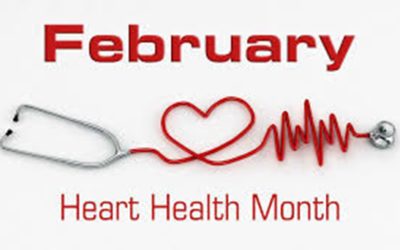 This February and every month, please take these important tips to heart:
• Heart disease is the leading cause of death in America
• Heart disease is the # 1 killer of Black women
• Protect your heart by leading a healthy lifestyle, including engaging in regular
physical activity and eating a healthy diet (10 minutes of exercise helps your
heart)…