ESSENCE VENTURES ANNOUNCES ACQUISITION OF
ESSENCE COMMUNICATIONS FROM TIME INC.
Essence Ventures LLC, an independent African-American owned company focused on merging content, community, and commerce, recently announced that it acquired Essence Communications Inc. from Time Inc. ESSENCE President Michelle Ebanks will continue at the helm of the company and join its board of directors. In addition, ESSENCE's executive team, comprised of Black women, will also have an equity stake in the business.
Since its founding in 1970, ESSENCE has been a hallmark of women's empowerment and a beacon of pride and celebration of the diverse images and lifestyles of Black women. Currently, the company reaches a global audience of more than 16 million across various platforms, including its print magazine; digital, video and social platforms; television specials, books; and live events, including the Street Style Block Party during New York Fashion Week and the annual ESSENCE Festival, a cultural celebration attracting more than 450,000 attendees.
"This acquisition of ESSENCE represents the beginning of an exciting transformation of our iconic brand as it evolves to serve the needs and interests of multigenerational Black women around the world in an even more elevated and comprehensive way," said Ebanks. "In addition, it represents a critical recognition and elevation of the Black women running the business from solely a leadership position to a co-ownership position."
With Essence Ventures' investment in the company, ESSENCE will focus on growing its digital businesses via distribution partnerships, compelling original content, and targeted client-first strategies. The brand will also expand its growth into global markets with women who have shared interests and aspirations. "The strategic vision and leadership that Michelle has provided to ESSENCE over the years have been exemplary, and we are thrilled to work with her and her talented team to provide the necessary resources and support to grow the engagement and influence of the ESSENCE brand and transform this business," said Richelieu Dennis, founder and chairperson of Essence Ventures. "As importantly, we are excited to be able to return this culturally relevant and historically significant platform to ownership by the people and the consumers whom it serves and offers new opportunities for the women leading the business to also be partners in the business."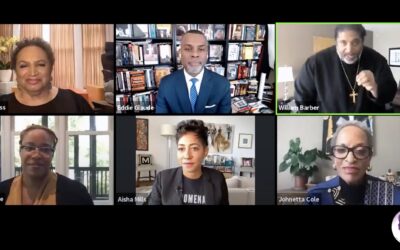 WASHINGTON, DC – Friday, September 18, 2020 – The Black Women's Agenda, Inc. (BWA) went on the offensive today, hosting a virtual town hall devoted to protecting and securing the voting rights of African Americans and other people of color during its 43rd Annual Symposium. Moderated by Heather McGhee, Board Chair, The Color of Change, a panel of prominent political activists and observers – including Rev. Dr. William J. Barber II, President, Repairers of the Breach and Co-chair, Poor People's Campaign; Dr. Johnetta B. Cole, anthropologist, educator and Board Chair of The National Council of Negro Women, Inc.; Dr. Eddie S. Glaude Jr., an esteemed author, commentator and Chairman of Princeton University's Department of African-American Studies, and Aisha C. Mills, a nationally renowned political strategist and social impact advisor – discussed strategies for combatting voter suppression, registering and engaging African-American voters, and ensuring that they have the opportunity to make their voices heard.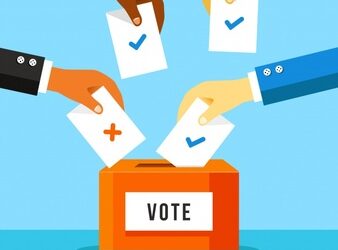 The Black Women's Agenda, Inc. (BWA) has partnered with Common Cause, an organization fighting for an accountable government, equal rights / opportunities / representation and empowering voices in the political process to get out the vote and protect the vote. This partnership will allow individuals and organizations to expand their community outreach by ensuring that all voters have an equal opportunity to vote and have that vote count.
The Election Protection Program provides Americans from coast to coast with comprehensive information and assistance at all stages of voting – from registration, to absentee and early voting, to casting a vote at the polls, to overcoming obstacles to their participation.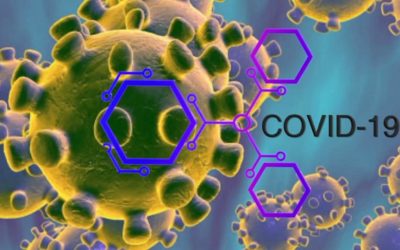 The Black Women's Agenda endorses federal, state and local government public health warnings prescribed to mitigate the spread of Severe Acute Respiratory Syndrome Coronavirus 2 (SARS~CoV-2) (formerly called HCoV-19 and commonly called COVID-19). 
The assertion that coronavirus only threatens older people has been debunked. While data is rapidly being compiled, COVID-19 is trending across all age demographics because of the potentially high transmission from virus shed in asymptomatic patients and the ability for the virus to remain infectious in the air for hours and on surfaces such as plastic and steel for days.