ESSENCE VENTURES ANNOUNCES ACQUISITION OF
ESSENCE COMMUNICATIONS FROM TIME INC.
Essence Ventures LLC, an independent African-American owned company focused on merging content, community, and commerce, recently announced that it acquired Essence Communications Inc. from Time Inc. ESSENCE President Michelle Ebanks will continue at the helm of the company and join its board of directors. In addition, ESSENCE's executive team, comprised of Black women, will also have an equity stake in the business.
Since its founding in 1970, ESSENCE has been a hallmark of women's empowerment and a beacon of pride and celebration of the diverse images and lifestyles of Black women. Currently, the company reaches a global audience of more than 16 million across various platforms, including its print magazine; digital, video and social platforms; television specials, books; and live events, including the Street Style Block Party during New York Fashion Week and the annual ESSENCE Festival, a cultural celebration attracting more than 450,000 attendees.
"This acquisition of ESSENCE represents the beginning of an exciting transformation of our iconic brand as it evolves to serve the needs and interests of multigenerational Black women around the world in an even more elevated and comprehensive way," said Ebanks. "In addition, it represents a critical recognition and elevation of the Black women running the business from solely a leadership position to a co-ownership position."
With Essence Ventures' investment in the company, ESSENCE will focus on growing its digital businesses via distribution partnerships, compelling original content, and targeted client-first strategies. The brand will also expand its growth into global markets with women who have shared interests and aspirations. "The strategic vision and leadership that Michelle has provided to ESSENCE over the years have been exemplary, and we are thrilled to work with her and her talented team to provide the necessary resources and support to grow the engagement and influence of the ESSENCE brand and transform this business," said Richelieu Dennis, founder and chairperson of Essence Ventures. "As importantly, we are excited to be able to return this culturally relevant and historically significant platform to ownership by the people and the consumers whom it serves and offers new opportunities for the women leading the business to also be partners in the business."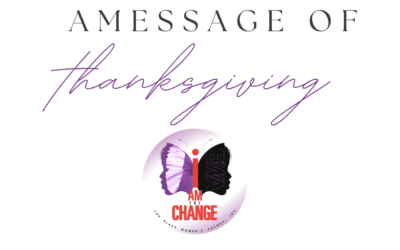 In this season of Thanksgiving let us embrace the words of renowned poet Maya Angelou-
"Let gratitude be the pillow upon which you kneel to say your nightly prayer. And let faith be the bridge you build to overcome evil and welcome good."
Thanksgiving is a time when we gather around the table with family, friends, and loved ones to celebrate our blessings of the past year. It is our time to put aside our differences, give thanks for our blessings, and express our gratitude.
As we are move into the last weeks of 2023, we have witnessed and experienced some of the most challenging times that many of us have ever seen. Amid these times, we have been brought closer together not because of our similarities but because of our differences.
During our 2019 Symposium, Our WA President Gwainevere Catchings Hess said,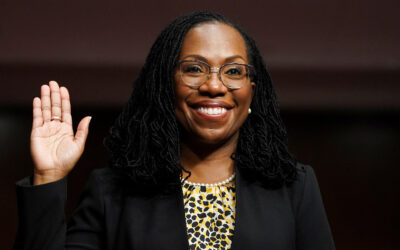 The Black Women's Agenda, Inc. (BWA) today announced its enthusiastic support for President Joseph Biden's nomination of Ketanji Brown Jackson to the United States Supreme Court. "While there are many individuals, including numerous Black women, who are exceptionally qualified to assume a seat on the nation's highest court, Ketanji Brown Jackson comes to this moment with impeccable credentials," said Gwainevere Catchings Hess, BWA's National President.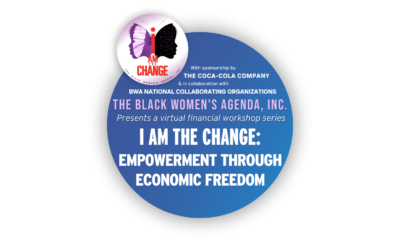 The Black Women's Agenda, Inc., under the sponsorship of The Coca-Cola Company and in collaboration with BWA National Collaborating Organizations, proudly presents its virtual learning series of Financial Workshops as a part of I Am the Change: Empowerment Through Economic Freedom. This three-part series, hosted by financial expert Martin Booker of AARP and featuring illustrious guest speakers, is designed to impart essential skills to help black women to unlock their financial potential and take charge of their economic well-being.