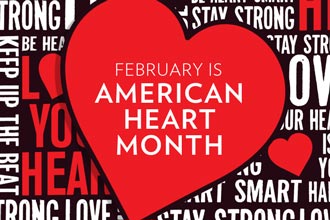 FEBRUARY IS AMERICAN HEART MONTH
This year, as our hearts fill with pride while we celebrate Black History Month, let us also remember to focus on our heart health. And not just on Valentines Day – the entire month of February is American Heart Month.
Heart disease is the leading cause of death for men and women in the United States and certain minority groups face a greater risk than others.  Deaths from heart disease are higher in Black Americans than in White Americans and other ethnic groups, and heart disease develops at a younger age in African Americans.  Nearly half of all African American women have some form of heart disease, and even in middle and upper-class communities, the rate of heart disease is still higher among Blacks than Whites.
The most common conditions that increase the risk of heart disease and stroke among Black Americans are high blood pressure, obesity and diabetes. And according to the Centers for Disease Control and Prevention (CDC) "Nearly 1 in 3 adults in the United States has high blood cholesterol, a major risk factor for heart disease and stroke. High blood cholesterol can be hard to detect, as it often shows no signs or symptoms."
But, heart disease can often be prevented when people know their risks, make healthy choices and manage their medical conditions. So this month, learn the signs and symptoms and the steps you can take to make a difference in your life and the lives of your loved ones at https://www.goredforwomen.org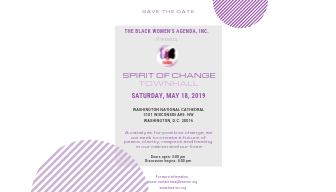 Join The Black Women's Agenda, Inc. (BWA) on Saturday, May 18, 2019 at the Washington National Cathedral in Washington, D.C. for The Spirit of Change Town Hall.
Moderated by ABC News Anchor and Correspondent T.J. Holmes, The Spirit of Change Town Hall is bringing together a multi-cultural audience with some of our nation's greatest spiritual leaders, public figures and subject matter experts in an effort to find common ground regarding some of the most prevalent political and social issues of our time. In a nation that is deeply divided, the distinguished panelists will give their perspective and expertise on healthcare, education, immigration, justice reform, gun laws, and so much more, and the impact these issues are having on all American families.
Washington National Cathedral
3101 Wisconsin Ave. NW
Washington, DC 20016
Doors open: 3:00 p.m.
Discussion begins: 4:00 p.m.
For more information, please contact us at: bwa@bwa-inc.org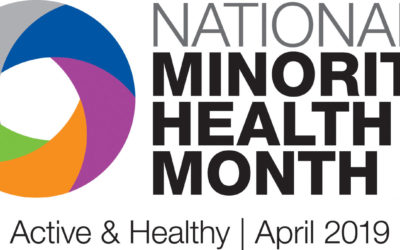 This April, join The Black Women's Agenda, Inc. in celebrating National Minority Health Month. This year, the U.S. Department of Health and Human Services Office of Minority Health (OMH) will join partners in raising awareness about the important role an active lifestyle plays in keeping us healthy. Their theme for the 2019 observance is Active & Healthy, which will "allow OMH and minority health advocates throughout the nation to emphasize the health benefits of incorporating even small amounts of moderate-to-vigorous physical activity into our schedules.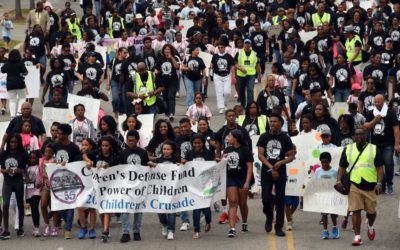 To be valued and loved. To know who you are and that you have the power to make a
difference. These are the aspirations that most mothers have their children. In 1938, in the midst
of the Great Depression, twenty African-American mothers in Philadelphia came together not to
hope or to dream, but to provide the opportunities, experiences, and life lessons that would
enable their children and others to live these truths. Their group became Jack and Jill of
America, Inc. – an organization that's mission is as relevant today as it was some 80 years ago.