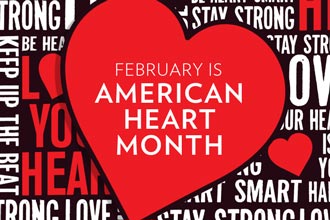 FEBRUARY IS AMERICAN HEART MONTH
This year, as our hearts fill with pride while we celebrate Black History Month, let us also remember to focus on our heart health. And not just on Valentines Day – the entire month of February is American Heart Month.
Heart disease is the leading cause of death for men and women in the United States and certain minority groups face a greater risk than others.  Deaths from heart disease are higher in Black Americans than in White Americans and other ethnic groups, and heart disease develops at a younger age in African Americans.  Nearly half of all African American women have some form of heart disease, and even in middle and upper-class communities, the rate of heart disease is still higher among Blacks than Whites.
The most common conditions that increase the risk of heart disease and stroke among Black Americans are high blood pressure, obesity and diabetes. And according to the Centers for Disease Control and Prevention (CDC) "Nearly 1 in 3 adults in the United States has high blood cholesterol, a major risk factor for heart disease and stroke. High blood cholesterol can be hard to detect, as it often shows no signs or symptoms."
But, heart disease can often be prevented when people know their risks, make healthy choices and manage their medical conditions. So this month, learn the signs and symptoms and the steps you can take to make a difference in your life and the lives of your loved ones at https://www.goredforwomen.org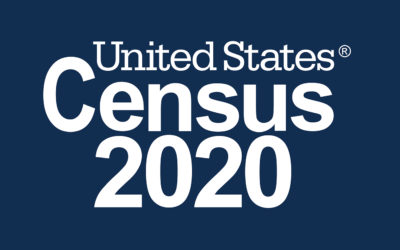 2020 Census Operational Adjustments Due to COVID-19
The 2020 Census is underway and households across America are responding every day. In light of
the COVID-19 outbreak, the U.S. Census Bureau has adjusted 2020 Census operations in order to:
• Protect the health and safety of Census Bureau employees and the American public.
• Implement guidance from federal, state, and local health authorities.
• Ensure a complete and accurate count of all communities.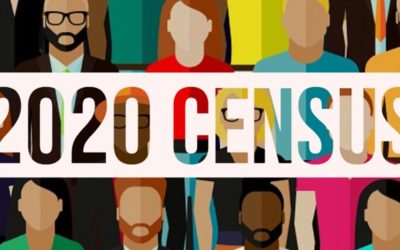 The 2020 Census counts everyone in the United States, including college students. College students will be counted where they usually live, even if they are temporarily staying elsewhere while their school is closed because of COVID-19.
Students who normally live at school should be counted at school, even if they are temporarily living somewhere else because of the COVID-19 pandemic.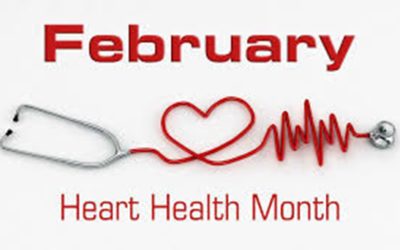 This February and every month, please take these important tips to heart:
• Heart disease is the leading cause of death in America
• Heart disease is the # 1 killer of Black women
• Protect your heart by leading a healthy lifestyle, including engaging in regular
physical activity and eating a healthy diet (10 minutes of exercise helps your
heart)…