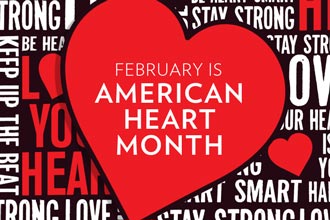 FEBRUARY IS AMERICAN HEART MONTH
This year, as our hearts fill with pride while we celebrate Black History Month, let us also remember to focus on our heart health. And not just on Valentines Day – the entire month of February is American Heart Month.
Heart disease is the leading cause of death for men and women in the United States and certain minority groups face a greater risk than others.  Deaths from heart disease are higher in Black Americans than in White Americans and other ethnic groups, and heart disease develops at a younger age in African Americans.  Nearly half of all African American women have some form of heart disease, and even in middle and upper-class communities, the rate of heart disease is still higher among Blacks than Whites.
The most common conditions that increase the risk of heart disease and stroke among Black Americans are high blood pressure, obesity and diabetes. And according to the Centers for Disease Control and Prevention (CDC) "Nearly 1 in 3 adults in the United States has high blood cholesterol, a major risk factor for heart disease and stroke. High blood cholesterol can be hard to detect, as it often shows no signs or symptoms."
But, heart disease can often be prevented when people know their risks, make healthy choices and manage their medical conditions. So this month, learn the signs and symptoms and the steps you can take to make a difference in your life and the lives of your loved ones at https://www.goredforwomen.org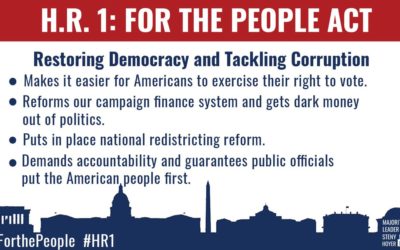 On March 8, 2019, the 116th U.S House of Representatives passed the historic For the People Act of 2019 (HR 1), also known as "The Restoring Our Democracy" bill. Introduced by Representative John Sarbanes (D-MD) on January 3, 2019 and co-sponsored by 236 House members, HR 1 is a comprehensive bill that expands voter registration and voting access, makes Election Day a national holiday, and limits removing voters from voter rolls. Further, to guard against unjust gerrymandering, the bill provides for states to establish independent nonpartisan redistricting commissions. The bill is organized in three Divisions: A: Voting, B: Campaign Finance and C: Ethics.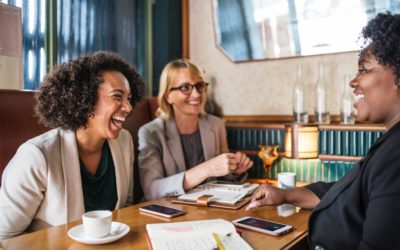 Relatedness is a basic psychological experience. We all need to feel connected to other human beings: to care and be cared for, and to belong. We believe that bringing our country together starts with meaningful conversation. Our goal is to reduce polarization and social bias, to increase the willingness to engage in meaningful dialogue, and create an increased understanding and appreciation for our differences and similarities.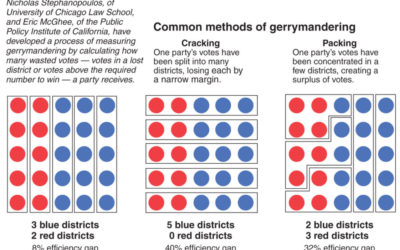 Facebook Twitter Instagram Youtube Facebook Twitter Instagram Youtube OTHER NEWS TWITTER INSTAGRAM © 2019 The Black Women's Agenda, Inc. All Rights Reserved. Privacy Policy Facebook Twitter Instagram...
This error message is only visible to WordPress admins
Error: The account for bwainc needs to be reconnected.
Due to recent Instagram platform changes this Instagram account needs to be reconnected in order to continue updating. Reconnect on plugin Settings page