BLACK WOMEN'S AGENDA LAUNCHES GET OUT THE VOTE INITIATIVE
Collaborating Women's Organizations – Serving Over One Million – Heed Agenda's "Four For 4™" Call-to-Action
In October 2012, The Black Women's Agenda, Inc. (BWA) announced an ambitious initiative to get out the vote that is being powered by the members of 20 National Collaborating Women's Organizations. "Four For 4™" – Four People, Four Votes, Four Years and Foresight – engages the members of participating sororities, civic and faith-based groups in raising awareness, educating voters and ensuring that at least four people, including themselves, vote on Election Day.
During the 2012 presidential election, the number of Blacks who voted in 2012 rose by 1.7 million and, for the first time in census history, America's African-American population voted at higher rates than whites. Four years later, however, African Americans turned out in fewer numbers. Poll restrictions on early voting hours and voter registration drives, legislation requiring photo identification, and long lines at the polls in minority neighborhoods have all been cited as contributing to the decrease in Black voter participation.
Despite this, hundreds of African-Americans took the Four For 4™ pledge, each promising to see that four people made their way to the voting booth. "Exercising our right to vote is a fundamental part of being participants in this democracy," explains BWA President Gwainevere Catchings Hess. "BWA will continue to educate our communities about the importance of making our voices heard and engage them in taking an active role to move our country forward."
Collaborating organizations that have pledged their support for the "Four For 4™" initiative include: Alpha Kappa Alpha Sorority, Inc.; Auxiliary to the National Medical Association, Inc.; Chi Eta Phi Sorority, Inc.; Delta Sigma Theta Sorority, Inc.; Iota Phi Lambda Sorority, Inc.; Jack & Jill of America, Inc.; Lambda Kappa Mu Sorority, Inc.; Mocha Moms, Inc.; National Association of Colored Women's Clubs, Inc.; National Association of Negro Business & Professional Women's Clubs, Inc.; National Coalition of 100 Black Women, Inc.; National Sorority of Phi Delta Kappa, Inc.; Sigma Gamma Rho Sorority, Inc.; The Girl Friends, Inc.; The Links, Inc.; Top Ladies of Distinction, Inc.; Women's Missionary Society of the African Methodist Episcopal Church, and Zeta Phi Beta Sorority, Inc.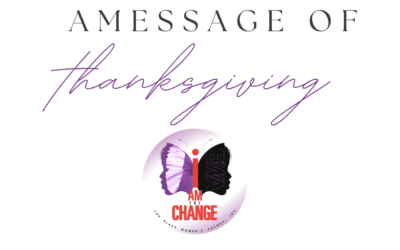 In this season of Thanksgiving let us embrace the words of renowned poet Maya Angelou-
"Let gratitude be the pillow upon which you kneel to say your nightly prayer. And let faith be the bridge you build to overcome evil and welcome good."
Thanksgiving is a time when we gather around the table with family, friends, and loved ones to celebrate our blessings of the past year. It is our time to put aside our differences, give thanks for our blessings, and express our gratitude.
As we are move into the last weeks of 2023, we have witnessed and experienced some of the most challenging times that many of us have ever seen. Amid these times, we have been brought closer together not because of our similarities but because of our differences.
During our 2019 Symposium, Our WA President Gwainevere Catchings Hess said,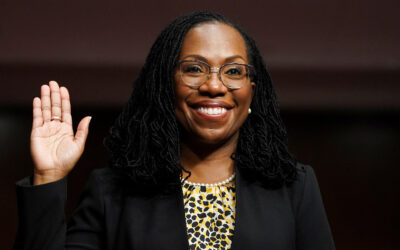 The Black Women's Agenda, Inc. (BWA) today announced its enthusiastic support for President Joseph Biden's nomination of Ketanji Brown Jackson to the United States Supreme Court. "While there are many individuals, including numerous Black women, who are exceptionally qualified to assume a seat on the nation's highest court, Ketanji Brown Jackson comes to this moment with impeccable credentials," said Gwainevere Catchings Hess, BWA's National President.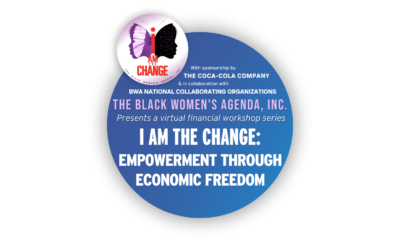 The Black Women's Agenda, Inc., under the sponsorship of The Coca-Cola Company and in collaboration with BWA National Collaborating Organizations, proudly presents its virtual learning series of Financial Workshops as a part of I Am the Change: Empowerment Through Economic Freedom. This three-part series, hosted by financial expert Martin Booker of AARP and featuring illustrious guest speakers, is designed to impart essential skills to help black women to unlock their financial potential and take charge of their economic well-being.