KNOWLEDGE IS POWER!
The National Library of Medicine (NLM), one of the institutes of the National Institutes of Health, is the world's largest medical library. NLM maintains and makes available a vast print collection and produces electronic information resources on a wide variety of topics. The Black Women's Agenda, Inc. (BWA) and the National Library of Medicine are partnering to share valuable information about NLM's resources with African-American women and their families.
Do you questions about a particular medical condition? Medline Plus, http://medlineplus.gov, is NLM's consumer health information website, containing information on over a million topics on conditions, diseases and wellness, health videos, health check tools, drug information, patient handouts, lab test information, directories and other resources. Are you concerned about the impact of hazardous substances on your community? Hazardous Substance Data Bank (HSDB), http://toxnet.nlm.nih.gov, is a data file that focuses on the toxicology of potentially dangerous chemicals. It contains information on human exposure, industrial hygiene, emergency handling procedures, environmental fate, regulatory requirements, and related areas.
We hope you will think about the NLM's resources when you have questions about health issues. Students interested in STEM-related career will also find additional information and inspiration exploring these websites.
Each month BWA will highlight one or more NLM websites and the wealth of data that they offer you and your family. You can look for this information on the "Living Your Best Life at Every Age" and "Inform & Inspire" pages of our website. The Black Women's Agenda hopes that you will use this information in conversations with your physician and to make informed life choices and decisions.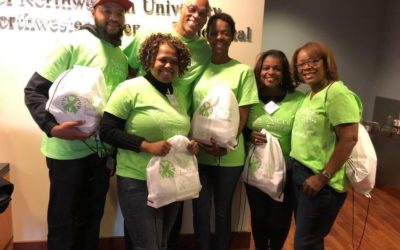 If you are looking for the Top Ladies of Distinction, go into Black communities. You'll find them planting fruit and vegetable gardens, tidying up historic cemeteries, and removing graffiti. They will be mentoring local teens, hosting workshops and seminars that prepare them for future success, and teaching youth the importance of giving back. They will be providing companionship, conversation and valuable information to the elderly. They will be improving the quality of life in neighborhoods across the United States.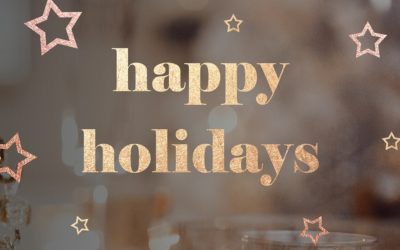 On behalf of The Black Women's Agenda, Inc., I wish you a safe, healthy, and joyous holiday season. This has been a busy year for BWA. Along with our National Collaborating Organizations, we were actively involved in getting out the vote and were thrilled with the pivotal role Black women played in electing candidates on the state and local level, and also running for office.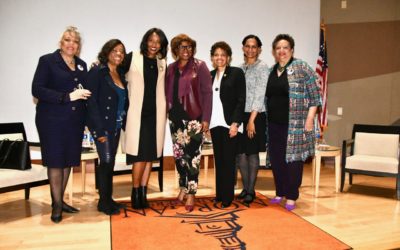 The Black Women's Agenda, Inc. is taking its "Living Your Best Life At Every Age: I Am The Change" town hall on the road! Introduced with support from AARP at its 41st Annual Symposium in September 2018, the forum encourages participants to consider where they are and want to be from a financial, educational and health perspective, and to be a catalyst for change for themselves, their families, and communities.