KNOWLEDGE IS POWER!
The National Library of Medicine (NLM), one of the institutes of the National Institutes of Health, is the world's largest medical library. NLM maintains and makes available a vast print collection and produces electronic information resources on a wide variety of topics. The Black Women's Agenda, Inc. (BWA) and the National Library of Medicine are partnering to share valuable information about NLM's resources with African-American women and their families.
Do you questions about a particular medical condition? Medline Plus, http://medlineplus.gov, is NLM's consumer health information website, containing information on over a million topics on conditions, diseases and wellness, health videos, health check tools, drug information, patient handouts, lab test information, directories and other resources. Are you concerned about the impact of hazardous substances on your community? Hazardous Substance Data Bank (HSDB), http://toxnet.nlm.nih.gov, is a data file that focuses on the toxicology of potentially dangerous chemicals. It contains information on human exposure, industrial hygiene, emergency handling procedures, environmental fate, regulatory requirements, and related areas.
We hope you will think about the NLM's resources when you have questions about health issues. Students interested in STEM-related career will also find additional information and inspiration exploring these websites.
Each month BWA will highlight one or more NLM websites and the wealth of data that they offer you and your family. You can look for this information on the "Living Your Best Life at Every Age" and "Inform & Inspire" pages of our website. The Black Women's Agenda hopes that you will use this information in conversations with your physician and to make informed life choices and decisions.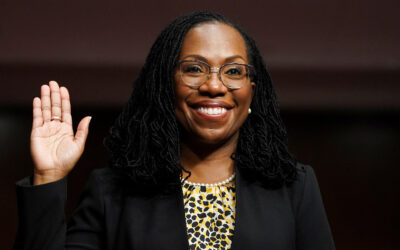 The Black Women's Agenda, Inc. (BWA) today announced its enthusiastic support for President Joseph Biden's nomination of Ketanji Brown Jackson to the United States Supreme Court. "While there are many individuals, including numerous Black women, who are exceptionally qualified to assume a seat on the nation's highest court, Ketanji Brown Jackson comes to this moment with impeccable credentials," said Gwainevere Catchings Hess, BWA's National President.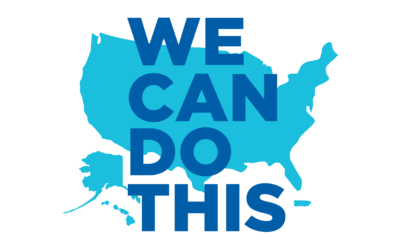 Supported by a grant from the United States Department of Health and Human Services, The Black Women's Agenda, Inc. on Jan. 31 will launch its national COVID-19 Public Health Education Social Media Campaign to narrow the gap of those impacted by the pandemic in the African American community. "I Am The Change: Addressing COVID-19 Here And Now!" targets members of BWA's 24 National Collaborating Organizations, representing more than three million Black women in the U.S.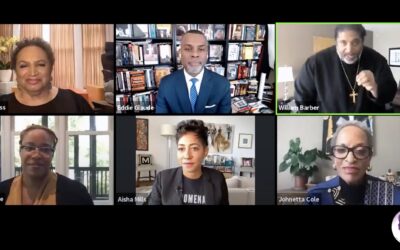 WASHINGTON, DC – Friday, September 18, 2020 – The Black Women's Agenda, Inc. (BWA) went on the offensive today, hosting a virtual town hall devoted to protecting and securing the voting rights of African Americans and other people of color during its 43rd Annual Symposium. Moderated by Heather McGhee, Board Chair, The Color of Change, a panel of prominent political activists and observers – including Rev. Dr. William J. Barber II, President, Repairers of the Breach and Co-chair, Poor People's Campaign; Dr. Johnetta B. Cole, anthropologist, educator and Board Chair of The National Council of Negro Women, Inc.; Dr. Eddie S. Glaude Jr., an esteemed author, commentator and Chairman of Princeton University's Department of African-American Studies, and Aisha C. Mills, a nationally renowned political strategist and social impact advisor – discussed strategies for combatting voter suppression, registering and engaging African-American voters, and ensuring that they have the opportunity to make their voices heard.