KNOWLEDGE IS POWER!
The National Library of Medicine (NLM), one of the institutes of the National Institutes of Health, is the world's largest medical library. NLM maintains and makes available a vast print collection and produces electronic information resources on a wide variety of topics. The Black Women's Agenda, Inc. (BWA) and the National Library of Medicine are partnering to share valuable information about NLM's resources with African-American women and their families.
Do you questions about a particular medical condition? Medline Plus, http://medlineplus.gov, is NLM's consumer health information website, containing information on over a million topics on conditions, diseases and wellness, health videos, health check tools, drug information, patient handouts, lab test information, directories and other resources. Are you concerned about the impact of hazardous substances on your community? Hazardous Substance Data Bank (HSDB), http://toxnet.nlm.nih.gov, is a data file that focuses on the toxicology of potentially dangerous chemicals. It contains information on human exposure, industrial hygiene, emergency handling procedures, environmental fate, regulatory requirements, and related areas.
We hope you will think about the NLM's resources when you have questions about health issues. Students interested in STEM-related career will also find additional information and inspiration exploring these websites.
Each month BWA will highlight one or more NLM websites and the wealth of data that they offer you and your family. You can look for this information on the "Living Your Best Life at Every Age" and "Inform & Inspire" pages of our website. The Black Women's Agenda hopes that you will use this information in conversations with your physician and to make informed life choices and decisions.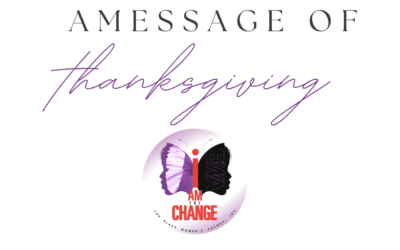 In this season of Thanksgiving let us embrace the words of renowned poet Maya Angelou-
"Let gratitude be the pillow upon which you kneel to say your nightly prayer. And let faith be the bridge you build to overcome evil and welcome good."
Thanksgiving is a time when we gather around the table with family, friends, and loved ones to celebrate our blessings of the past year. It is our time to put aside our differences, give thanks for our blessings, and express our gratitude.
As we are move into the last weeks of 2023, we have witnessed and experienced some of the most challenging times that many of us have ever seen. Amid these times, we have been brought closer together not because of our similarities but because of our differences.
During our 2019 Symposium, Our WA President Gwainevere Catchings Hess said,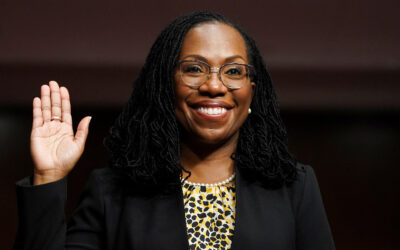 The Black Women's Agenda, Inc. (BWA) today announced its enthusiastic support for President Joseph Biden's nomination of Ketanji Brown Jackson to the United States Supreme Court. "While there are many individuals, including numerous Black women, who are exceptionally qualified to assume a seat on the nation's highest court, Ketanji Brown Jackson comes to this moment with impeccable credentials," said Gwainevere Catchings Hess, BWA's National President.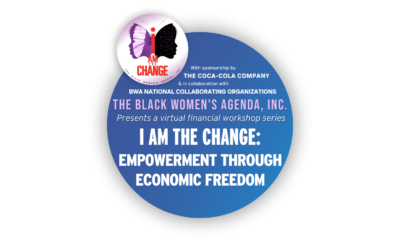 The Black Women's Agenda, Inc., under the sponsorship of The Coca-Cola Company and in collaboration with BWA National Collaborating Organizations, proudly presents its virtual learning series of Financial Workshops as a part of I Am the Change: Empowerment Through Economic Freedom. This three-part series, hosted by financial expert Martin Booker of AARP and featuring illustrious guest speakers, is designed to impart essential skills to help black women to unlock their financial potential and take charge of their economic well-being.