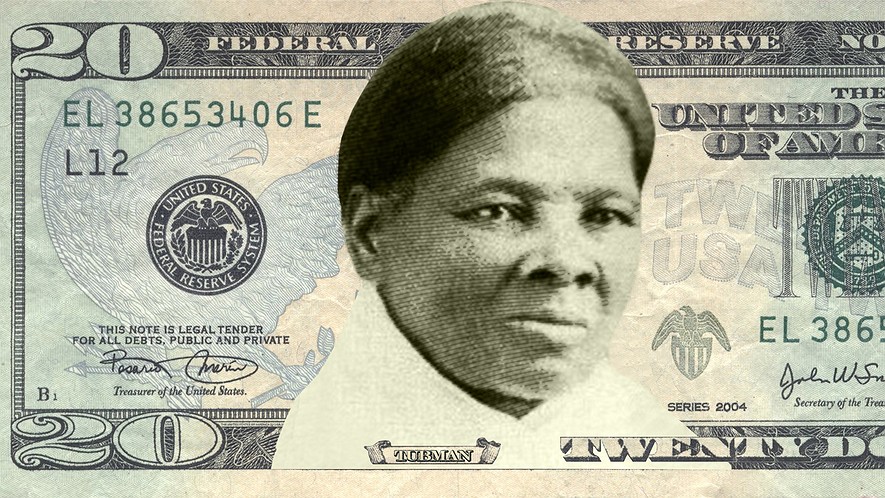 PORTRAIT OF HARRIET TUBMAN TO GRACE NEW $20 BILL
Harriet Tubman, a former slave, and abolitionist who, as a "conductor" on the Underground Railroad helped hundreds of African-Americans escape slavery, will replace former U.S. President Andrew Jackson on the face of the $20 bill. The makeover was announced by U.S. Treasury Secretary, Jacob J. Lew. A smaller image of Jackson will appear on the reverse side of the bill along with White House.
Tubman, who also served as an armed scout and spy for the Union Army during the Civil War, will be the first woman to grace U.S. paper currency since Martha Washington's portrait briefly appeared on the $1 silver certificate in the late 19th century. A U. S dollar coin minted from 1979 to 1981 and again in 1999, featured Suffragist Susan B. Anthony's image. Minting of the coin ceased in 2000.
Secretary Lew also announced plans to revise the $10 and $5 bill. While, Alexander Hamilton will remain on the front of the $10 bill, the other side will feature an image of the historic march for suffrage that ended on the steps of the Treasury Department and honor the leaders of the suffrage movement – Lucretia Mott, Sojourner Truth, Susan B. Anthony, Elizabeth Cady Stanton, and Alice Paul. The back of the new $5 bill will honor events at the Lincoln Memorial that helped to shape our history and our democracy and prominent individuals involved in those occasions, including Marian Anderson, Eleanor Roosevelt and Dr. Martin Luther King, Jr. In a letter to the American people, Secretary Lew wrote that, with the changes he outlined, "our currency will now tell more of our story and reflect the contributions of women as well as men to our great democracy."
The Susan B. Anthony dollar was a United States dollar coin minted from 1979 to 1981, when the series was halted due to poor public reception, and again in 1999.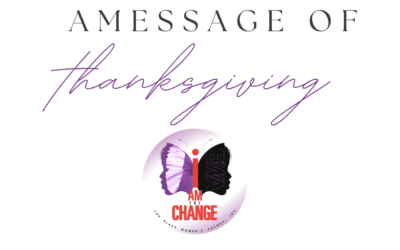 In this season of Thanksgiving let us embrace the words of renowned poet Maya Angelou-
"Let gratitude be the pillow upon which you kneel to say your nightly prayer. And let faith be the bridge you build to overcome evil and welcome good."
Thanksgiving is a time when we gather around the table with family, friends, and loved ones to celebrate our blessings of the past year. It is our time to put aside our differences, give thanks for our blessings, and express our gratitude.
As we are move into the last weeks of 2023, we have witnessed and experienced some of the most challenging times that many of us have ever seen. Amid these times, we have been brought closer together not because of our similarities but because of our differences.
During our 2019 Symposium, Our WA President Gwainevere Catchings Hess said,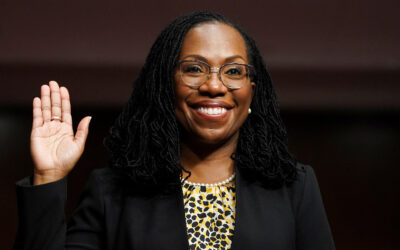 The Black Women's Agenda, Inc. (BWA) today announced its enthusiastic support for President Joseph Biden's nomination of Ketanji Brown Jackson to the United States Supreme Court. "While there are many individuals, including numerous Black women, who are exceptionally qualified to assume a seat on the nation's highest court, Ketanji Brown Jackson comes to this moment with impeccable credentials," said Gwainevere Catchings Hess, BWA's National President.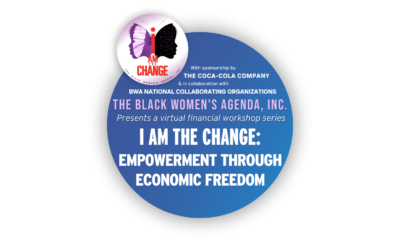 The Black Women's Agenda, Inc., under the sponsorship of The Coca-Cola Company and in collaboration with BWA National Collaborating Organizations, proudly presents its virtual learning series of Financial Workshops as a part of I Am the Change: Empowerment Through Economic Freedom. This three-part series, hosted by financial expert Martin Booker of AARP and featuring illustrious guest speakers, is designed to impart essential skills to help black women to unlock their financial potential and take charge of their economic well-being.