THE BLACK WOMEN'S AGENDA, INC. SUPPORTS PRESIDENT'S
DECISION TO NOMINATE SUPREME COURT JUSTICE
WASHINGTON, DC – In a sharply worded statement, The Black Women's Agenda, Inc. (BWA) insisted that President Obama not only has the right to fill the vacancy on the United States Supreme Court, left by the death of Justice Antonin Scalia, but that he is obligated to do so under the Constitution.
"Barack Obama was elected President of the United States by a majority of this nation's voters," said BWA President Gwainevere Catchings Hess. "He is charged with carrying out the duties of that office from January 20, 2013, until 12:00 noon on January 20, 2017, when a new President is sworn in, and those responsibilities include nominating judges to the Supreme Court."
The Black Women's Agenda statement was released in response to U.S. Senate Majority Leader Mitch McConell's pronouncement that the Senate would not consider a replacement until after the November presidential election. A prolonged vacancy on the Supreme Court could have a significant impact on cases affecting voting rights, affirmative action, immigration, abortion and labor unions, and critics charge that McConnell and his supporters are putting politics before the American people, and impeding the nation's ability conduct its business.
Some Republican Senators have taken issue with McConell's position. Senators Mark Kirk of Illinois and Susan Collins of Maine have come out in favor of holding hearings. Retired Supreme Court Justice Sandra Day O'Connor also believes the President should nominate a replacement for Supreme Court Justice Scalia, telling Phoenix FOX-TV affiliate KSAZ, "I think we need somebody there now to do the job and let's get on with it."
"To publicly refuse to entertain a nominee – who has yet to be chosen and whose credentials have yet to be presented – is disrespectful to the President and to every man and woman who sits on the bench and administers justice on behalf of the United States," Hess maintained. "Members of Congress took an oath. They swore that they would 'support and defend the Constitution of the United States… without any mental reservation or purpose of evasion, and faithfully discharge the duties of the office.' Their obligations include holding hearings and voting on the President's nominees to the Judiciary branch of government. The American people expect them to do their job."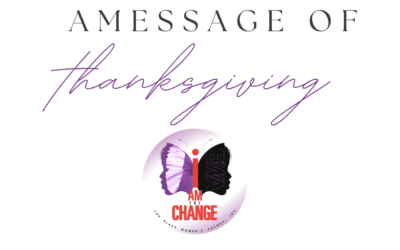 In this season of Thanksgiving let us embrace the words of renowned poet Maya Angelou-
"Let gratitude be the pillow upon which you kneel to say your nightly prayer. And let faith be the bridge you build to overcome evil and welcome good."
Thanksgiving is a time when we gather around the table with family, friends, and loved ones to celebrate our blessings of the past year. It is our time to put aside our differences, give thanks for our blessings, and express our gratitude.
As we are move into the last weeks of 2023, we have witnessed and experienced some of the most challenging times that many of us have ever seen. Amid these times, we have been brought closer together not because of our similarities but because of our differences.
During our 2019 Symposium, Our WA President Gwainevere Catchings Hess said,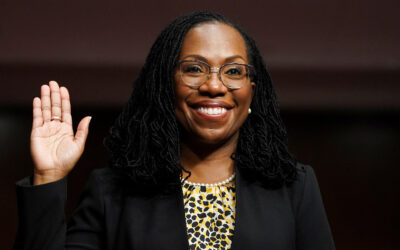 The Black Women's Agenda, Inc. (BWA) today announced its enthusiastic support for President Joseph Biden's nomination of Ketanji Brown Jackson to the United States Supreme Court. "While there are many individuals, including numerous Black women, who are exceptionally qualified to assume a seat on the nation's highest court, Ketanji Brown Jackson comes to this moment with impeccable credentials," said Gwainevere Catchings Hess, BWA's National President.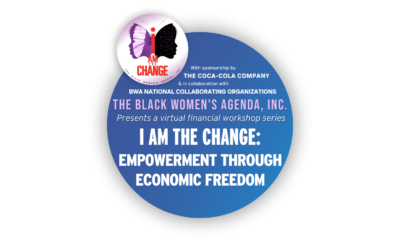 The Black Women's Agenda, Inc., under the sponsorship of The Coca-Cola Company and in collaboration with BWA National Collaborating Organizations, proudly presents its virtual learning series of Financial Workshops as a part of I Am the Change: Empowerment Through Economic Freedom. This three-part series, hosted by financial expert Martin Booker of AARP and featuring illustrious guest speakers, is designed to impart essential skills to help black women to unlock their financial potential and take charge of their economic well-being.