THE ZIKA VIRUS AND YOU: WHAT YOU NEED TO KNOW
The Zika virus was first discovered in 1947 and is named after the Zika Forest in Uganda. It is primarily spread to people through the bite of infected Aedes mosquitoes. It can also be transmitted from a pregnant mother to her baby during pregnancy, and it can be sexually transmitted by a man to his partners. While most people who contract the virus have very mild or no symptoms, the Centers for Disease Control and Prevention (CDC) has established a link between Zika infection during pregnancy and serious birth defects and other poor pregnancy outcomes. According to the CDC, there is also the potential for other serious neurological impacts in some people who are infected with Zika.
Currently, outbreaks of Zika are occurring in many countries and territories around the world, but especially in South America, Central America, and the Caribbean. The State of Florida has also confirmed local transmissions of the Zika virus in Miami-Dade and Broward Counties. In addition, we know that the mosquito that transmits this virus lives in other parts of the southern United States, and that Zika can also spread in another type of mosquito that is present throughout much of the United States.
At this time, there is no vaccine to prevent this disease and no medicine to treat it. The best way for people to avoid infection by mosquitoes is to protect themselves from getting bitten. The CDC recommends taking the following action:
Wear long-sleeved shirts and long pants.
Stay in places with air conditioning and window and door screens to keep mosquitoes outside.
Take steps to control mosquitoes inside and outside your home.
Sleep under a mosquito bed net if you are overseas or outside and are not able to protect yourself from mosquito bites.
Use Environmental Protection Agency (EPA)-registered insect repellents with one of the following active ingredients: DEET, picaridin, IR3535, oil of lemon eucalyptus, or para-menthane-diol. Choosing an EPA-registered repellent ensures the EPA has evaluated the product for effectiveness. When used as directed, EPA-registered insect repellents are proven safe and effective, even for pregnant and breastfeeding women.
To learn more about the Zika Virus, visit www.cdc.gov/zika
*Source: Centers for Disease Control and Prevention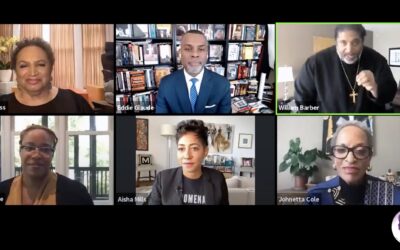 WASHINGTON, DC – Friday, September 18, 2020 – The Black Women's Agenda, Inc. (BWA) went on the offensive today, hosting a virtual town hall devoted to protecting and securing the voting rights of African Americans and other people of color during its 43rd Annual Symposium. Moderated by Heather McGhee, Board Chair, The Color of Change, a panel of prominent political activists and observers – including Rev. Dr. William J. Barber II, President, Repairers of the Breach and Co-chair, Poor People's Campaign; Dr. Johnetta B. Cole, anthropologist, educator and Board Chair of The National Council of Negro Women, Inc.; Dr. Eddie S. Glaude Jr., an esteemed author, commentator and Chairman of Princeton University's Department of African-American Studies, and Aisha C. Mills, a nationally renowned political strategist and social impact advisor – discussed strategies for combatting voter suppression, registering and engaging African-American voters, and ensuring that they have the opportunity to make their voices heard.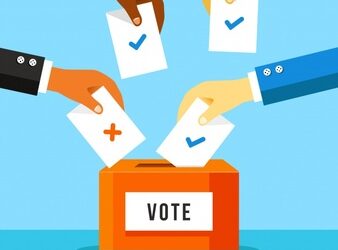 The Black Women's Agenda, Inc. (BWA) has partnered with Common Cause, an organization fighting for an accountable government, equal rights / opportunities / representation and empowering voices in the political process to get out the vote and protect the vote. This partnership will allow individuals and organizations to expand their community outreach by ensuring that all voters have an equal opportunity to vote and have that vote count.
The Election Protection Program provides Americans from coast to coast with comprehensive information and assistance at all stages of voting – from registration, to absentee and early voting, to casting a vote at the polls, to overcoming obstacles to their participation.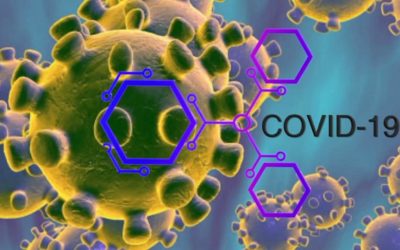 The Black Women's Agenda endorses federal, state and local government public health warnings prescribed to mitigate the spread of Severe Acute Respiratory Syndrome Coronavirus 2 (SARS~CoV-2) (formerly called HCoV-19 and commonly called COVID-19). 
The assertion that coronavirus only threatens older people has been debunked. While data is rapidly being compiled, COVID-19 is trending across all age demographics because of the potentially high transmission from virus shed in asymptomatic patients and the ability for the virus to remain infectious in the air for hours and on surfaces such as plastic and steel for days.