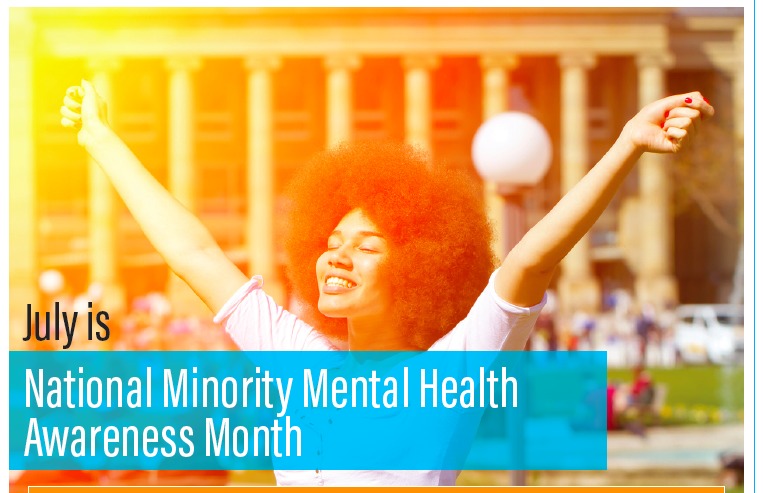 JULY IS NATIONAL MINORITY MENTAL HEALTH AWARENESS MONTH
In 2008, the US House of Representatives designated July as Bebe Moore Campbell National Minority Mental Health Awareness Month, which is now known as National Minority Mental Health Awareness Month. The resolution was sponsored by Rep. Albert Wynn [D-MD] and cosponsored by a large bipartisan group to achieve two goals:
Improve access to mental health treatment and services and promote public awareness of mental illness.
Name a month as the Bebe Moore Campbell National Minority Mental Health Awareness Month to enhance public awareness of mental illness and mental illness among minorities.
As part of this effort, The HHS Office of Minority Health joins partners at the federal, state, local, tribal, and territorial levels to help raise awareness about mental illness and its effects on racial and ethnic minority populations.
According to the Substance Abuse and Mental Health Services Administration (SAMHSA):
In 2017, 41.5% of youth ages 12-17 received care for a major depressive episode, but only 35.1% of black youth and 32.7% of Hispanic youth received treatment for their condition.
Asian American adults were less likely to use mental health services than any other racial/ethnic group.
In 2017, 13.3% of youth ages 12-17 had at least one depressive episode, but that number was higher among American Indian and Alaska Native youth at 16.3% and among Hispanic youth at 13.8%. 
In 2017, 18.9% of adults (46.6 million people) had a mental illness. That rate was higher among people of two or more races at 28.6%, non-Hispanic whites at 20.4% and Native Hawaiian and Pacific Islanders at 19.4%. 
The Agency for Healthcare Research and Quality (AHRQ) reports that "racial and ethnic minority groups in the U.S. are less likely to have access to mental health services, less likely to use community mental health services, more likely to use emergency departments, and more likely to receive lower quality care. Poor mental health care access and quality contribute to poor mental health outcomes, including suicide, among racial and ethnic minority populations."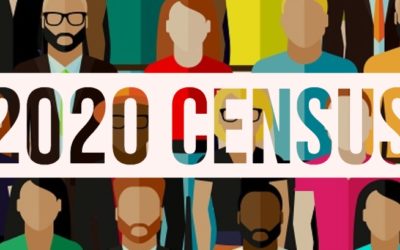 An accurate census is critical because it is used to determine the distribution of federal dollars and political representation for the next ten years. For Example: New Mexico receives over $7.8 billion each year through census- informed federal programs which benefit the entire community by providing per capita funds for health care for programs like Medicaid, Children's Health Insurance Program (CHIP), Supplemental Nutritional Assistance Program (SNAP), National School Lunch Program, highways, education grants, housing vouchers, and more.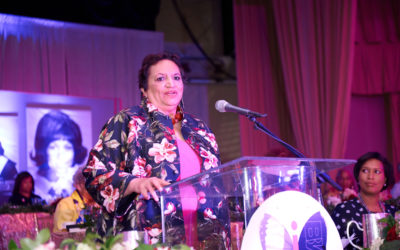 WASHINGTON, D.C. – Friday, September 13, 2019 – Six months away from the first 2020 presidential primaries and caucuses, The Black Women's Agenda, Inc. (BWA) hosted its 42nd Annual Symposium Town Hall and Awards Luncheon, encouraging the nearly 1,800 attendees to flex their political muscle and to help usher in the changes that they want to see in their communities and across the nation.
Joy-Ann Reid, host of MSNBC's "AM Joy," moderated the Town Hall, sharing the stage with a panel of journalists, political commentators, and other experts who encouraged participants to live their best lives by giving voice to the issues that are important to them and exacting promises for their support.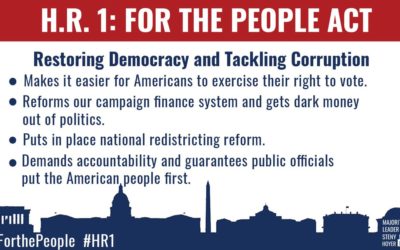 On March 8, 2019, the 116th U.S House of Representatives passed the historic For the People Act of 2019 (HR 1), also known as "The Restoring Our Democracy" bill. Introduced by Representative John Sarbanes (D-MD) on January 3, 2019 and co-sponsored by 236 House members, HR 1 is a comprehensive bill that expands voter registration and voting access, makes Election Day a national holiday, and limits removing voters from voter rolls. Further, to guard against unjust gerrymandering, the bill provides for states to establish independent nonpartisan redistricting commissions. The bill is organized in three Divisions: A: Voting, B: Campaign Finance and C: Ethics.