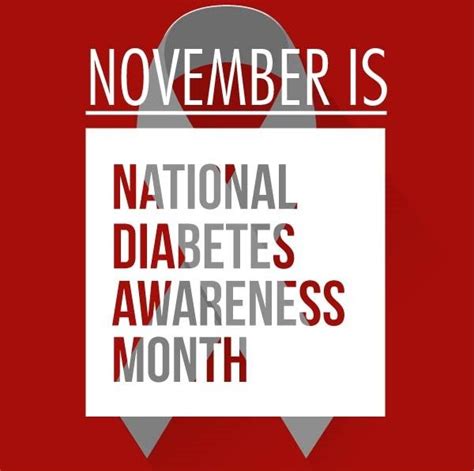 NOVEMBER IS NATIONAL DIABETES AWARENESS MONTH
According to the American Diabetes Association, "1.25 million Americans have type 1 diabetes and 40,000 people will be diagnosed with it this year. Type 1 diabetes occurs at every age, in people of every race, and of every shape and size. 
In type 1 diabetes, the body does not produce insulin. The body breaks down the carbohydrates you eat into blood sugar that it uses for energy—and insulin is a hormone that the body needs to get glucose from the bloodstream into the cells of the body. With the help of insulin therapy and other treatments, everyone can learn to manage their condition and live long healthy lives.
Type 2 diabetes is the most common form of diabetes—and it means that your body doesn't use insulin properly. And while some people can control their blood sugar levels with healthy eating and exercise, others may need medication or insulin to help manage it. 
A key part of managing type 2 diabetes is maintaining a healthy diet. You need to eat something sustainable that helps you feel better and still makes you feel happy and fed. Remember, it's a process. Work to find helpful tips and diet plans that best suit your lifestyle—and how you can make your nutritional intake work the hardest for you.
Fitness is another key to managing type 2. And the good news, all you have to do is get moving. The key is to find activities you love and do them as often as you can. No matter how fit you are, a little activity every day can help fight type 2 and put yourself in charge of your life." https://www.diabetes.org/diabetes
Type 2 diabetes can be prevented or delayed by limiting your chances of developing prediabetes. The American Diabetes Association says that, prediabetes is a condition that can lead to type 2 diabetes and even heart disease. Your chances of having prediabetes go up if you:
Are 45 or older
Are Black, Hispanic/Latino, American Indian, Asian American, or Pacific Islander
Have a parent, brother or sister with diabetes
Are overweight
Are physically inactive
Have high blood pressure or take medicine for high blood pressure
Have low HDL cholesterol and/or high triglycerides
Had diabetes during pregnancy
Have been diagnosed with Polycystic Ovary Syndrome
https://www.diabetes.org/diabetes-risk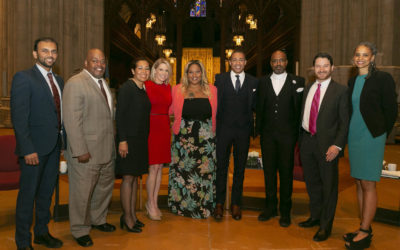 On Saturday, May 18, 2019, The Black Women's Agenda, Inc. (BWA) hosted faith leaders, activists, elected officials, journalists, and a multicultural audience from across the political spectrum today for Spirit of Change, a frank and expansive town hall conversation, moderated by ABC News Anchor and Correspondent T.J. Holmes, on some of the nation's most pressing issues, at Washington National Cathedral in the nation's capital.
In 2008, the US House of Representatives designated July as Bebe Moore Campbell National Minority Mental Health Awareness Month, which is now known as National Minority Mental Health Awareness Month.
The Agency for Healthcare Research and Quality (AHRQ) reports that "racial and ethnic minority groups in the U.S. are less likely to have access to mental health services, less likely to use community mental health services, more likely to use emergency departments, and more likely to receive lower quality care. Poor mental health care access and quality contribute to poor mental health outcomes, including suicide, among racial and ethnic minority populations."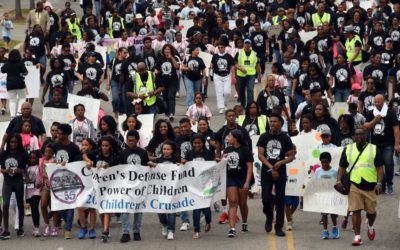 To be valued and loved. To know who you are and that you have the power to make a
difference. These are the aspirations that most mothers have their children. In 1938, in the midst
of the Great Depression, twenty African-American mothers in Philadelphia came together not to
hope or to dream, but to provide the opportunities, experiences, and life lessons that would
enable their children and others to live these truths. Their group became Jack and Jill of
America, Inc. – an organization that's mission is as relevant today as it was some 80 years ago.