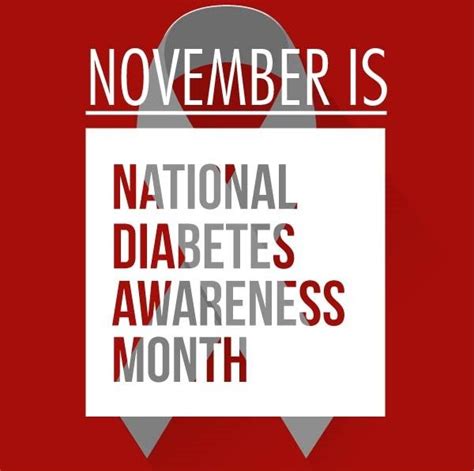 NOVEMBER IS NATIONAL DIABETES AWARENESS MONTH
According to the American Diabetes Association, "1.25 million Americans have type 1 diabetes and 40,000 people will be diagnosed with it this year. Type 1 diabetes occurs at every age, in people of every race, and of every shape and size. 
In type 1 diabetes, the body does not produce insulin. The body breaks down the carbohydrates you eat into blood sugar that it uses for energy—and insulin is a hormone that the body needs to get glucose from the bloodstream into the cells of the body. With the help of insulin therapy and other treatments, everyone can learn to manage their condition and live long healthy lives.
Type 2 diabetes is the most common form of diabetes—and it means that your body doesn't use insulin properly. And while some people can control their blood sugar levels with healthy eating and exercise, others may need medication or insulin to help manage it. 
A key part of managing type 2 diabetes is maintaining a healthy diet. You need to eat something sustainable that helps you feel better and still makes you feel happy and fed. Remember, it's a process. Work to find helpful tips and diet plans that best suit your lifestyle—and how you can make your nutritional intake work the hardest for you.
Fitness is another key to managing type 2. And the good news, all you have to do is get moving. The key is to find activities you love and do them as often as you can. No matter how fit you are, a little activity every day can help fight type 2 and put yourself in charge of your life." https://www.diabetes.org/diabetes
Type 2 diabetes can be prevented or delayed by limiting your chances of developing prediabetes. The American Diabetes Association says that, prediabetes is a condition that can lead to type 2 diabetes and even heart disease. Your chances of having prediabetes go up if you:
Are 45 or older
Are Black, Hispanic/Latino, American Indian, Asian American, or Pacific Islander
Have a parent, brother or sister with diabetes
Are overweight
Are physically inactive
Have high blood pressure or take medicine for high blood pressure
Have low HDL cholesterol and/or high triglycerides
Had diabetes during pregnancy
Have been diagnosed with Polycystic Ovary Syndrome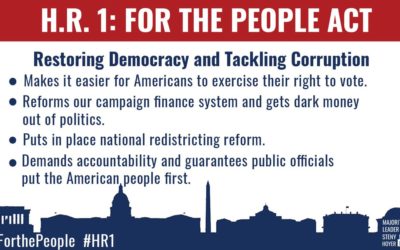 On March 8, 2019, the 116th U.S House of Representatives passed the historic For the People Act of 2019 (HR 1), also known as "The Restoring Our Democracy" bill. Introduced by Representative John Sarbanes (D-MD) on January 3, 2019 and co-sponsored by 236 House members, HR 1 is a comprehensive bill that expands voter registration and voting access, makes Election Day a national holiday, and limits removing voters from voter rolls. Further, to guard against unjust gerrymandering, the bill provides for states to establish independent nonpartisan redistricting commissions. The bill is organized in three Divisions: A: Voting, B: Campaign Finance and C: Ethics.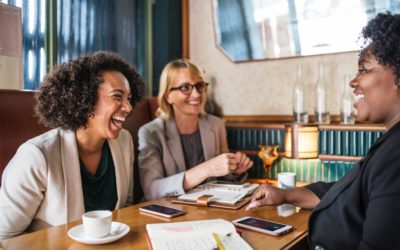 Relatedness is a basic psychological experience. We all need to feel connected to other human beings: to care and be cared for, and to belong. We believe that bringing our country together starts with meaningful conversation. Our goal is to reduce polarization and social bias, to increase the willingness to engage in meaningful dialogue, and create an increased understanding and appreciation for our differences and similarities.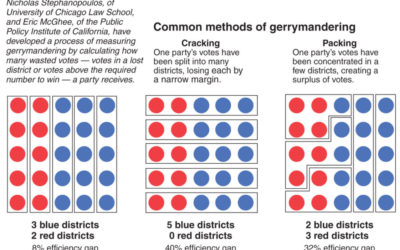 Facebook Twitter Instagram Youtube Facebook Twitter Instagram Youtube OTHER NEWS TWITTER INSTAGRAM © 2019 The Black Women's Agenda, Inc. All Rights Reserved. Privacy Policy Facebook Twitter Instagram...
This error message is only visible to WordPress admins
Error: The account for bwainc needs to be reconnected.
Due to recent Instagram platform changes this Instagram account needs to be reconnected in order to continue updating. Reconnect on plugin Settings page